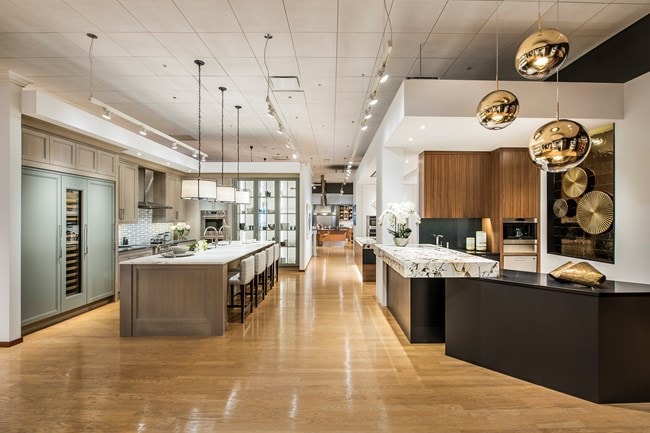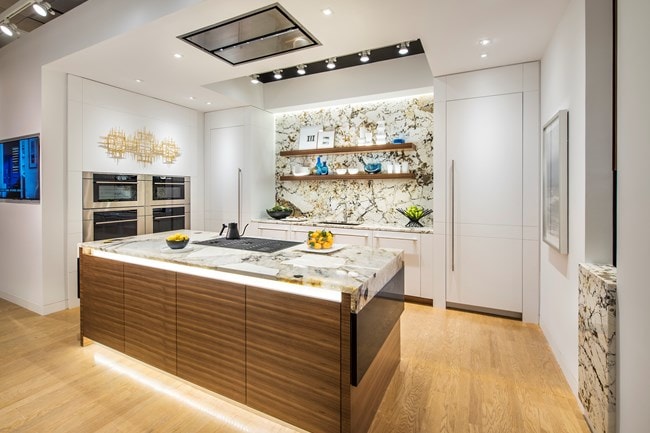 Schedule A Visit
Contact us with your questions
From inspiring kitchen vignettes to live cooking demonstrations, the Sub-Zero, Wolf, and Cove Showroom Columbia by Fretz gives you the one-on-one attention you need to create your dream kitchen. E-mail or call us with your questions at (866) 987-2123.
How We Can Help
Visit with us and explore a full range of fully functional Sub-Zero, Wolf, and Cove products in a variety of inspiring kitchen vignettes. Choose the right combination of appliances based on your cooking style.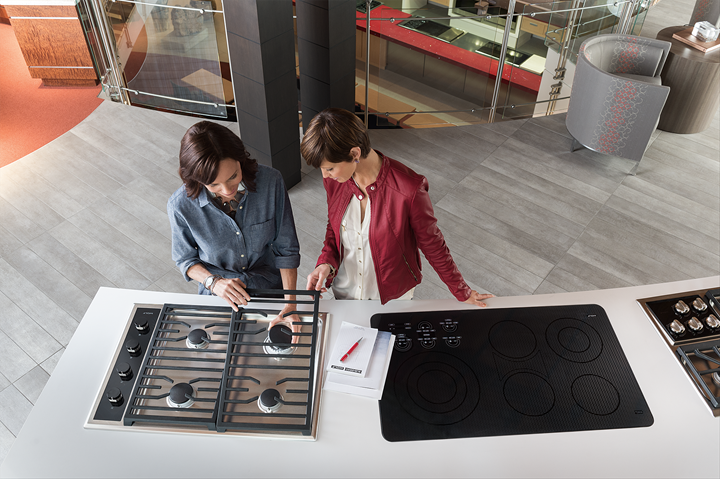 Personal appliance consultation
No pressure – just a relaxed visit with a Sub-Zero, Wolf, and Cove concierge, who will answer all your questions about the design, performance, and features of our appliances. Many customers will come with their designer to make decisions together, and everyone who visits leaves with a real understanding of what products will work best for their lifestyle and space. Since we often spend a few hours with each client, we'd appreciate it if you would make an appointment, so you can have the best possible experience.
Get a complete, personalized package quote

Based on your product preferences, we'll prepare a detailed quote that you can take to review with your designer, or even bring right to your appliance dealer. Since custom kitchen projects often involve details that can be easy to overlook, we'll make sure everything required for your installation is accounted for in your quote so you'll have a fast, trouble-free buying experience.

Get connected to local resources

Designers, contractors, appliance dealers – our Showroom Concierge can connect you with the very best local professionals for your project.

Styles and models for any kitchen

Not only will you see the widest variety of Sub-Zero, Wolf, and Cove products in live kitchen settings, but you'll see them displayed in a variety of applications and kitchen styles too – everything you need to get ideas for your new kitchen.

"Test drive" a Sub-Zero or Wolf

And we mean, test drive – many of the appliances on display in our showrooms really work! More than just lights and dials, you can turn on a gas cooktop and see our patented dual-stacked, sealed burners in action, or grab an oven mitt and slide in a few trays of cookies into a dual fuel range or wall oven. Experience the instantaneous response of an induction cooktop, or open and close a Sub-Zero refrigerator and feel the sturdiness of its magnetic door seal in action. (Grab a cold drink while you're at it.) There's no better way to experience how a Wolf or Sub-Zero can make life better in your kitchen.

Take in a product demonstration

Tour our extraordinary Sub-Zero, Wolf, and Cove kitchen displays while enjoying cocktails and hors d'oeuvres. Then stroll into our kitchen studio to hear our staff present the various features of our appliances, while our chef prepares a delicious three-course meal. Reservations are required as seating is limited.

Master your new appliances

Our Use and Care consultations for new Sub-Zero, Wolf, and Cove owners will help you get the most out of your new appliance, and maintain it properly. One-on-one sessions make it easy to get your questions answered and leave ready to take on any meal.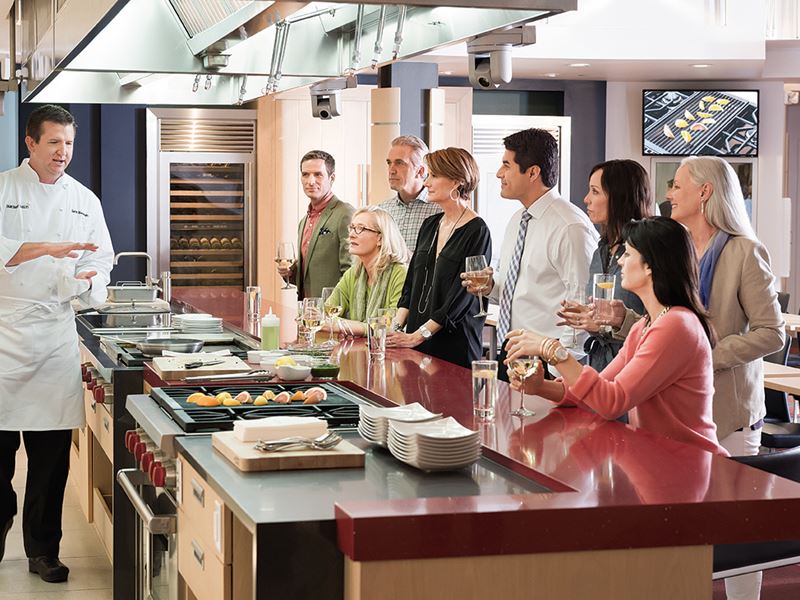 There are no classes or events found for the month selected.
Our official Sub-Zero, Wolf, and Cove showrooms hold regular cooking demonstrations and instructional classes. There are no events currently scheduled in your area, but new classes are scheduled regularly. Contact the showroom to find out about upcoming hands-on learning opportunities, or to schedule a free, private appliance consultation.
| event | Location | Date | time | action |
| --- | --- | --- | --- | --- |
| | Sub-Zero, Wolf, and Cove Showroom Columbia by Fretz | Sep 26 | 6:00 PM - 9:00 PM | View Details |
| Registration Full | | | | View Details |