Sarah has soccer at 6. Billy's piano recital is at 5:30. Then, there's that new 3D superhero movie at 7… but what happened to dinner? Step back from your busy schedule and sit down to a delicious, nutritious family dinner together in your well-equipped Sub-Zero, Wolf, and Cove kitchen. Instead of "Kick it, Sarah!" and "Bravo, Billy!", it'll be "Pass the chicken!" and "More pie, please?"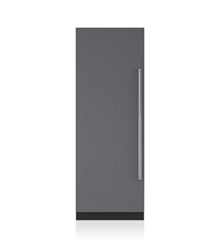 NO MORE WASTED FOOD
The average family loses hundreds of dollars' worth of food every year to spoilage. The Sub-Zero Integrated 30" refrigerator solves that problem with a NASA-inspired air purification system that fights mold, viruses, bacteria and the ethylene gas that causes spoilage. An advanced microprocessor keeps the interior temperature within one degree of set point, limiting the temperature swings that can harm freshness.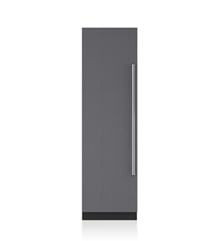 FREEZER SPACE APLENTY
Pair your refrigerator with a Sub-Zero freezer column and you'll have all the frozen food storage you need, whether you're buying salmon filets by the boxful, or storing meals for easy reheating on busy weeknights.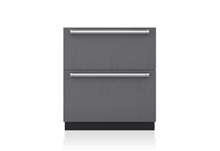 THE PERFECT SNACK CENTER
Sub-Zero 30" refrigerator and freezer drawers are must-haves for convenient cold storage. Put them anywhere in the kitchen and beyond – at the end of an island, near the homework table, even in the living room – for kid-height, "grab and go" refreshment. The built-in ice maker helps keep drinks nice and frosty on those hot summer days too.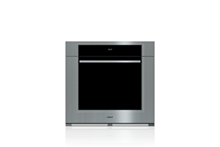 GUESSWORK? GONE.
Some nights, you want to step out of your culinary comfort zone and prepare something really special for your family – maybe because somebody brought home her best report card ever? The Wolf M series oven has 10 cooking modes, including Gourmet mode. Let the guest of honor choose their favorite dish, and let Gourmet mode prepare it with chef-tested results.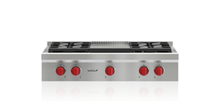 PANCAKES OR EGGS? BOTH!
They want blueberry pancakes, he wants scrambled eggs and hashbrowns. If you spend Saturday mornings as a short-order cook, you'll want the Wolf 36" sealed burner rangetop. Use the infrared griddle for high-volume pancakes and crisp potatoes, and create any egg dish you can imagine with the precise control of dual-stacked gas burners. Weekend brunch will become the week's big event.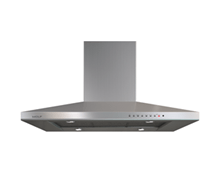 SMOKE AND ODORS, BEGONE!
Cooking with your family can be a messy affair – especially if you've got the griddle going, or the kids are lending a hand. The Wolf 42" cooktop island hood dissipates smoke and odors, and does it in a very streamlined, stylish way. You'll breathe easier.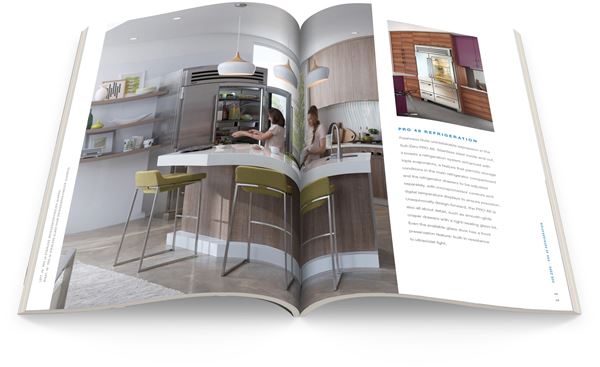 Request a brochure
Dozens of pages of inspiring photos, product features and more in print and online. Discover a world of beautiful, high-performance and top-quality products for your dream kitchen with this free guide from Sub-Zero, Wolf, and Cove.
Receive a printed brochure