You may read The New York Times in your Stickley armchair, and have a Regionalist print or two on your walls. When it comes to your kitchen, you want timeless looks and peerless performance capable of preparing the American comfort food you love, from pot roast to mac and cheese to double crusted apple pie. Our appliances have been American classics since 1945.
The perfect range for family meals
Too much eating out these days – reclaim your kitchen and enjoy time with your family. You can fix all your traditional favorites on the Wolf 48" dual fuel range: dual stacked gas burners up top deliver precise control from sear to simmer, while the dual convection oven provides even heating, beautiful browning of roasts, casseroles, artisan breads and more.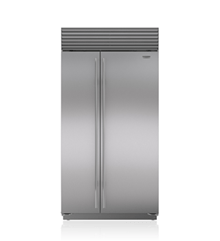 Keep locally grown foods fresher
Sub-Zero Built-in refrigeration offers generous storage and advanced food preservation features for the fresh, locally grown or raised foods you love – the ones that are a must for the traditional recipes you favor. Choose classic stainless steel, or finish your fridge in decorative panels that match your preferred cabinetry style.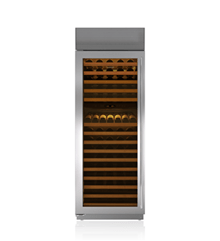 Get the best from every glass
You know a thing or two about wine pairings – and the proper temperatures for serving Bordeaux, pinot noir and the other varieties you favor. Sub-Zero 30" Built-in wine storage preserves the character and complexity of wine, and has two temperature zones so both reds and whites are properly chilled.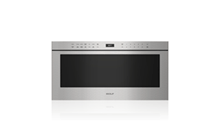 A microwave that tucks out of sight
The Wolf 30" professional drawer microwave is a discreet alternative to the usual microwave, out of sight until you need it, capable of cooking real meals real fast.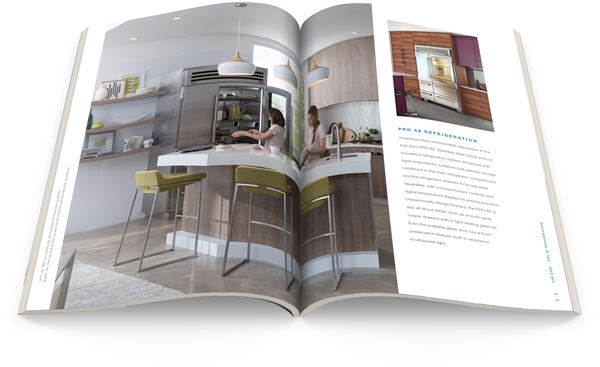 Request a brochure
Dozens of pages of inspiring photos, product features and more in print and online. Discover a world of beautiful, high-performance and top-quality products for your dream kitchen with this free guide from Sub-Zero, Wolf, and Cove.
Receive a printed brochure