This is your getaway, your sanctuary, whether it's a country cabin, a place by the beach or a downtown pied-a-terre. You want appliances that are completely carefree, and contribute to the gracious, relaxed days and nights you spend here. You've earned this respite – now enjoy it to the hilt.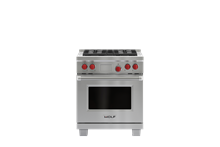 Compact, easy-maintenance cooking
The Wolf 30" dual fuel range fits easily into smaller kitchens, yet delivers chef-style performance with its four dual-stacked gas burners and self-cleaning dual convection oven.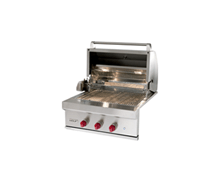 The al fresco option
As you commune with nature on your patio or deck, the Wolf 30" outdoor gas grill gives you professional performance, utilizing both direct and radiant heat for flawless grilling.
Real meals, real fast
After a day of hiking or swimming, you can rely on the Wolf 24" convection microwave for surprisingly deft cooking of everything from roast chicken to casseroles, and even baking bread - although who wants to bake bread on vacation?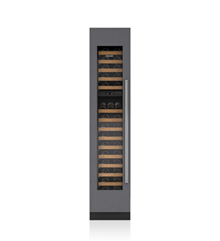 Perfectly compact wine storage
At just 18" wide, IW-18 Wine Storage fits into almost any kitchen, but slim as it is, it still delivers the most advanced protection features available, to defeat the natural enemies of wine – heat, UV light, humidity and vibration.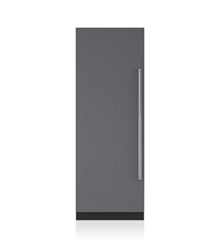 Counter-depth refrigeration
Small cabin or city apartment? All Sub-Zero models, like this 30" Integrated column refrigerator, are just 24" deep, yet incorporate advanced food preservation features that include NASA-inspired air purification, so fresh produce doesn't spoil before your vacation ends.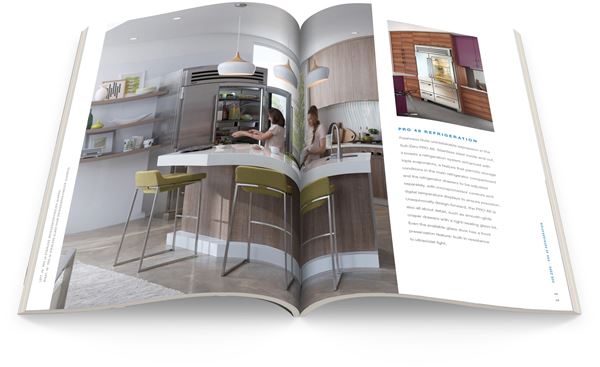 Request a brochure
Dozens of pages of inspiring photos, product features and more in print and online. Discover a world of beautiful, high-performance and top-quality products for your dream kitchen with this free guide from Sub-Zero, Wolf, and Cove.
Receive a printed brochure