Countertop Appliances

Wolf Gourmet countertop appliances are created with the attention to detail you have come to expect from Wolf. We believe the gratification of cooking doesn't begin with the finished meal, but with its preparation. Revel in each step of the process using our high performance appliances designed to withstand the rigors of any kitchen.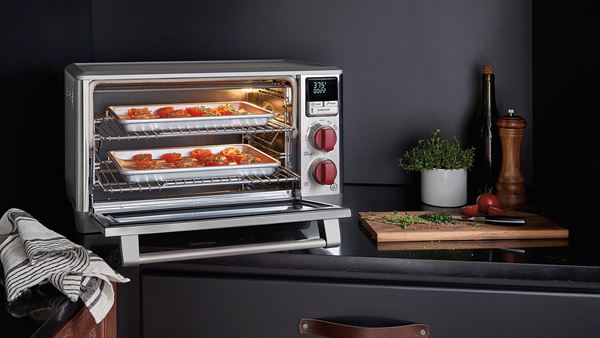 Elite Countertop Oven with Convection
Wolf Gourmet's most advanced countertop oven offers the precision, quality, and look of a Wolf oven in a countertop form. Heritage Wolf features like advanced convection and an integrated temperature probe, married with a bevy of high-performance upgrades, set the stage for a seamless cooking experience. With cooking this convenient, you'll be empowered to make everything from family-sized entrees to Sunday brunches with predictably delicious results.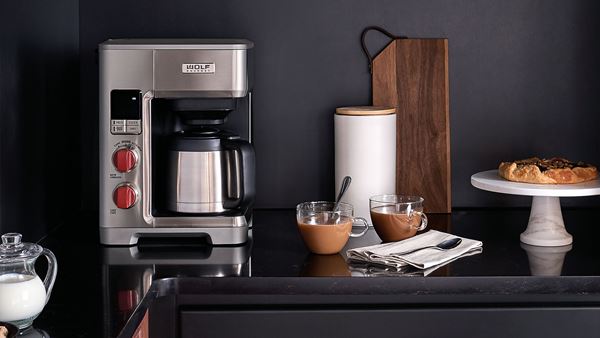 Programmable Coffee System
Wake up to a superior pot of coffee with the Wolf Gourmet programmable coffee system. The unique Accu-Brew setting features an integrated scale and LCD display panel that lets you know exactly how much coffee to add, so you'll enjoy a consistent cup every morning. Five boldness options allow you to tailor your batch exactly how you like it, and a 10-cup thermal carafe keeps coffee hot and fresh long after it's brewed.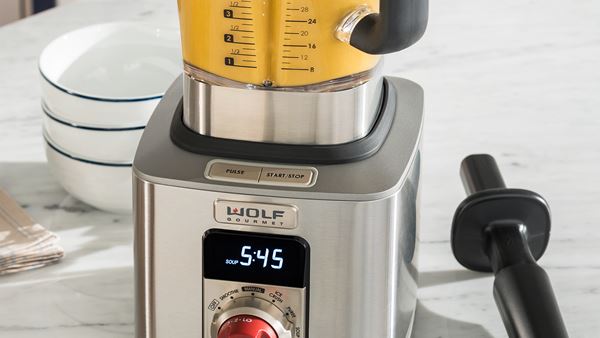 Blender
Whatever your taste, the Wolf Gourmet blender will craft what you crave. It offers complete control for complex recipes and pre-programmed settings for one touch smoothies and soups. Infinite speed control and quiet design are just the beginning.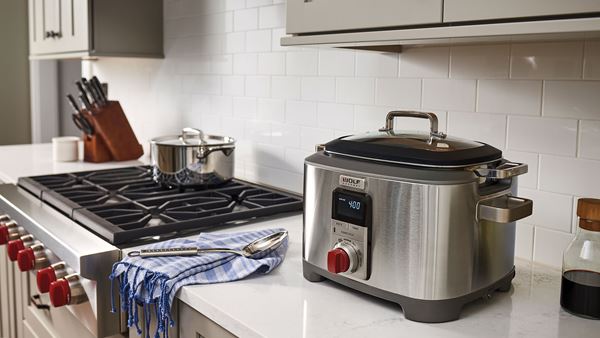 Multi-Function Cooker
Slow cook a pot roast, sear a steak, sous vide a fish fillet and much, much more, all using the same versatile appliance. The Wolf Gourmet multi-function cooker has five different modes dedicated to slow cooking, along with specialized functions for sauté/sear, sous vide, and rice.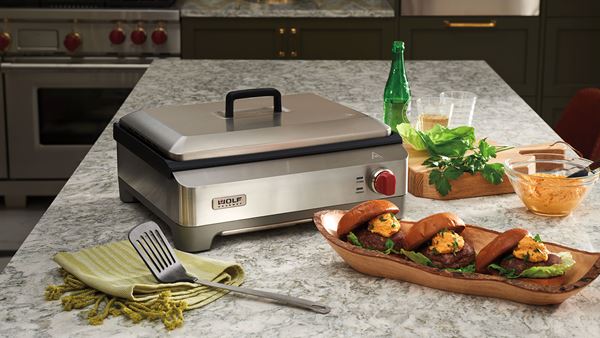 Precision Griddle
One cooktop, endless possibilities. The Wolf Gourmet precision griddle offers a large cooking surface, advanced temperature control and more pro upgrades that allow you to sear, sauté, grill, melt and steam your favorite foods.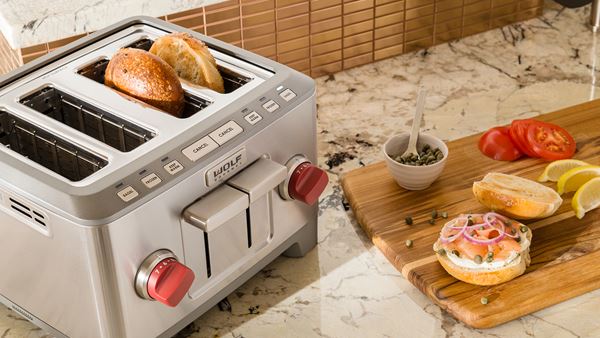 4 Slice Toaster
Wolf Gourmet toasters are crafted with advanced toasting technology. We equipped the toasters with unique self-centering bread guides to deliver perfectly even results, regardless of bread type. Enjoy crunchy English muffins, golden toasted crumpets, brioche with a hint of color, or crisp and chewy bagels. You choose the browning with the precise control of the shade selector knob – from light to dark and everything in between. This is high performance toasting, every time, from Wolf Gourmet.
2 Slice Toaster
Welcome to high-performance toasting. Bread has met its match with the Wolf Gourmet Two Slice Toaster, delivering perfectly even results every time. Enjoy crunchy English muffins, golden toasted crumpets, brioche with a hint of color, or crisp and chewy bagels. Seven toast shade settings let you decide.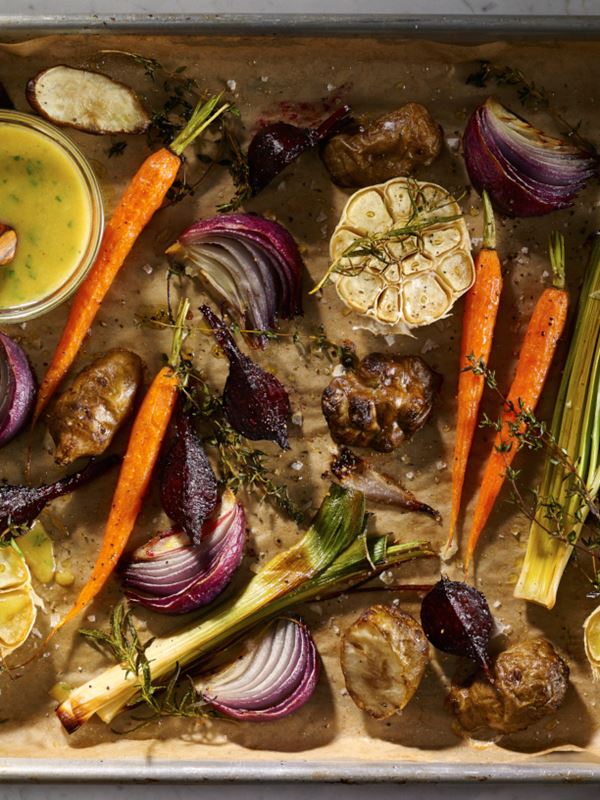 Food Notes
Wolf Gourmet will help you create amazing meals. Find inspiration to bake, blend, dice and sauté along with our culinary experts and food enthusiasts on our blog. Each week we'll share new recipes, ideas and techniques.