Cutlery

World-Class Cutlery
Wolf Gourmet knives are among the sharpest, most durable knives in the world thanks to a blend of high-end materials, thoughtful design and German craftsmanship. Every knife is forged from a single piece of high-carbon stainless steel, which has been proven to maintain a razor-sharp edge over time. Developed with the exacting standards of professional chefs in mind, Wolf Gourmet knives are sure to become your trusted culinary companions.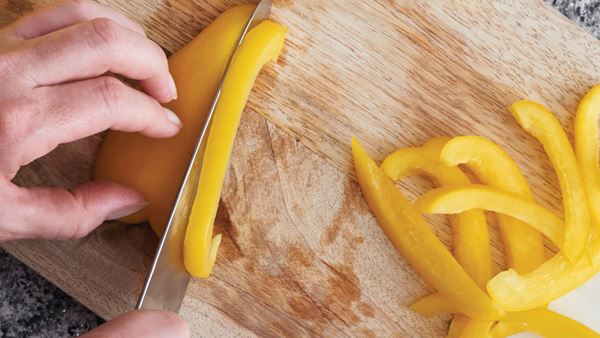 Razor Sharp
What gives Wolf Gourmet knives their razor-sharp cutting edge? The secret lies in our signature stainless steel, which has excellent edge performance, hardness and corrosion resistance thanks to its chemical composition. While it's a superior material, few others are willing to invest the time and effort to forge a knife from this particular metal, making the razor-sharp, long-lasting 12.5 degree edge uniquely Wolf Gourmet.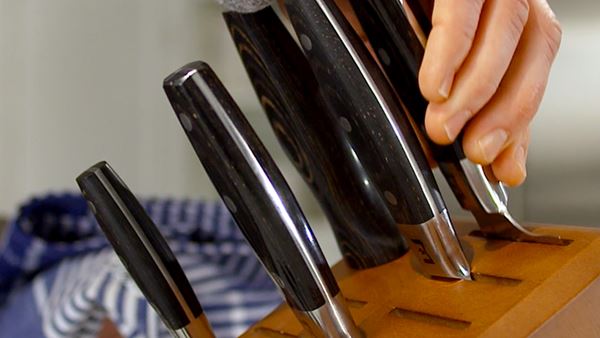 Quality You Can See and Feel
To ensure a premium fit, finish and feel, Wolf Gourmet knives converge modern materials with master craftsmanship. Each one is individually evaluated, hand-tuned and finished by German craftsmen, whose training relies on more than a century of experience, innovation and tradition. You'll notice the difference, from the moment you take the knife out of its box to the time you're serving the finished meal.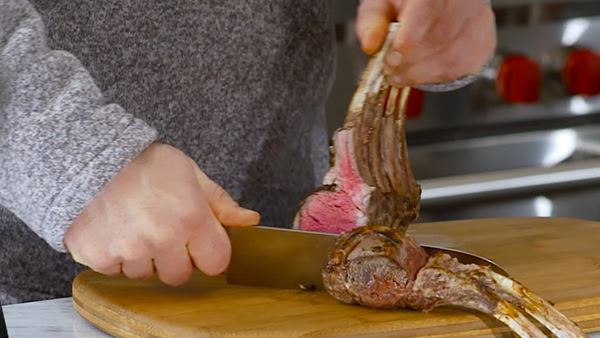 Unmatched Durability
Wolf Gourmet knives are engineered for unmatched performance day in and day out. Each knife is created from a single piece of revolutionary stainless steel, forged into a full-tang blade, then triple-riveted to the Pakkawood handle. You'd be hard-pressed to find another knife crafted with this combination of features, which add up to a collection durable enough to last a lifetime yet requiring minimal honing and sharpening.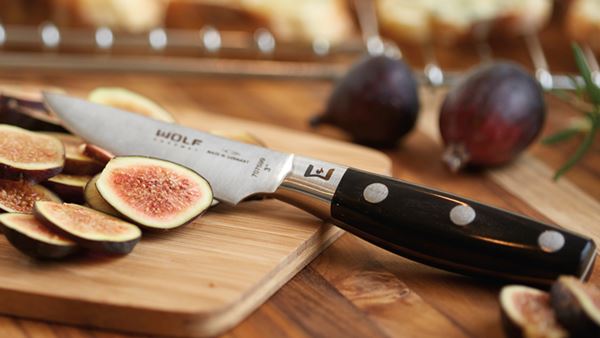 Exceptional Precision + Control
Wolf Gourmet knows that a sharp, durable knife isn't nearly enough if it's not comfortable to use. That's why we set out to create a knife that fits securely in the right or left hand, no matter what kind of grip you prefer to use. Each knife's patented handle shape does just that, giving you the advantage of balance, precision and complete control when using your Wolf Gourmet cutlery.
Shop the Collection
Wolf Gourmet's seven piece cutlery set has all of the essentials you need to create delicious meals at home.