15" Transitional Teppanyaki Module
TM15TF/S
DUAL ZONE INDUCTION POWER IN A GRIDDLE
The Wolf 15" teppanyaki module is a new way to cook delicious, low-fat meals. The versatility of two independently controlled induction zones allow foods to be quickly seared and gently warmed at the same time, with only a small amount of oil. Think fried rice, shrimp kabobs, seared steak, grilled cheese and more. Is your mouth watering?
The Wolf teppanyaki griddle has two 1400-watt induction zones. Use them at different temperatures, or bridge them to use the entire surface when you're cooking for a larger group. The intuitive control panel and induction heat also allows for quick temperature adjustments and fast preheating. The teppanyaki griddle is just one of eight Wolf modules that bring specialty cooking into your kitchen. less
Product Features
Rigorously tested to ensure dependability

Each and every Wolf appliance is rigorously stress-tested to perform for over twenty years of daily use and is backed by the strongest warranty in the industry.

Create a Custom Cooking Array

Integrated design and slim 15" width lets you use it à la carte with other modules for a custom cooking array. Wolf modules have a streamlined control layout and frame – to seamlessly pair with one another.



FLEXIBLE COOKING SURFACE

Two 1400-watt induction heating zones – front and back – enable you to stir fry or saute in one zone while keeping other items at serving temperature in the other zone. Or bridge the zones to cook at the same temperature over the entire surface.


Convenient controls

Illuminated white LED sliding touch controls are crisp and easy to read. Control panel lock prevents unwanted use of cooktop.

Exceptional customer support

Whether you're shopping for appliances or have questions about those you already own, the Sub-Zero, Wolf, and Cove Customer Care team has a reputation for service that's as exceptional as its products.

Incredible Control

Preheats quickly and while cooking provides almost instantaneous temperature response.


EASY TO CLEAN

The stainless steel surface is easier to clean than a traditional griddle.

Specifications and Downloads
Roll over image to zoom. Click image for expanded view.
Interior images are intended for interior reference only.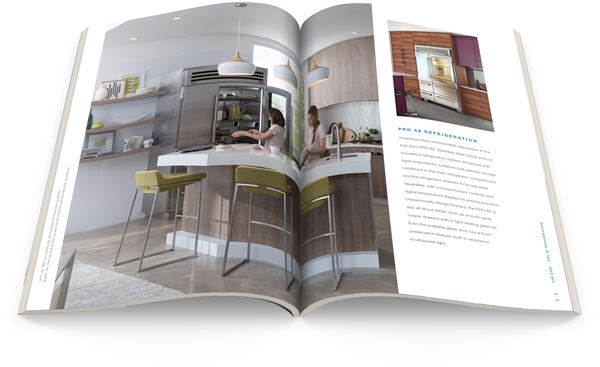 Request a brochure
Dozens of pages of inspiring photos, product features and more in print and online. Discover a world of beautiful, high-performance and top-quality products for your dream kitchen with this free guide from Sub-Zero, Wolf, and Cove.
Receive a printed brochure
"I got more ideas for my kitchen in 90 minutes than I did in 90 days on my own!" said one customer. Test drive working appliances. See full-scale kitchens of all styles. Talk with our experts. Get a taste for all your new kitchen can be.
Award-Winning Design Professionals
Partnering with a design professional to create your new kitchen will ensure that the end result matches your vision and suits your lifestyle. See below for a listing of award-winning design professionals in your area.
Ashburn, VA (20146) Change Location
Joanne Hudson Kitchens

KDC 2013-14

Showcase Kitchens

KDC 2010-12
Located at specific dealers near you, the Living Kitchen features Sub-Zero, Wolf, and Cove appliances in real kitchen settings and more resources for selecting the right products for your dream kitchen. Look inside a Living Kitchen.