Downsview Kitchens of Boston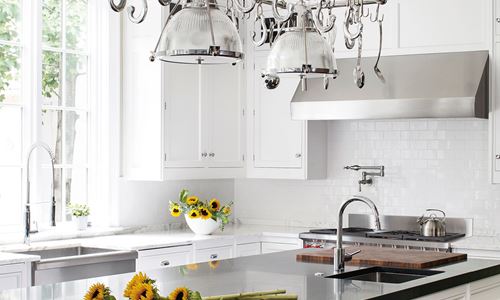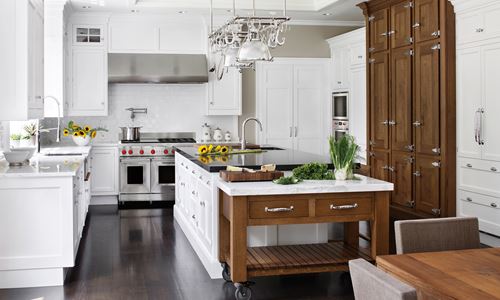 Design Professionals
Heather Kahler
About Heather Kahler
Heather Kahler was born and raised in Perth, Western Australia and moved to the US to attend school at Savannah College of Art and Design where she studied Interior Design. After graduating and moving to Boston, MA, her first job in 1998 was for Dalia Kitchen Design in the Boston Design Center. She recently transferred to Downsview Kitchens of Boston. Heather's family keeps her busy and inspired: 4-year-old Ella, twin 18-month-old boys Jake and Mike, and husband Michael are always there to cheer her on.
Heather Kahler Q & A
Where do you find design inspiration?
Working at the Boston Design Center allows me to be surrounded by the trends in the design world. Yet most of my inspiration comes from the client. Through the discovery process I learn about their desires and what will bring them joy. I start thinking about how the kitchen design will function and enhance their lives. I find websites like Houzz a great platform for designers and clients to reference and also a variety of design publications.
How do you approach the design process?
I like to get information on the following before I start to design:
Style of the kitchen and what they want in the space
What is the style of the house and surrounding rooms
Material selections from flooring to counters
Desires/Needs are important as the kitchen will be customized to include these.
Client questionnaire will go deeper into the kitchen specifications.
Budget
Design Sketches are followed by CAD drawings and 3-D renderings incorporating the above. Sometimes one design works and other times I will create options of the kitchen space.
What is the greatest value you provide your client?
Listening and great design – I want to make sure the client gets the kitchen they envision. I am fully invested and committed to the design opportunity. Seeing the finished product makes me as happy as the client.
What is your biggest challenge as a designer/architect?
My biggest challenge is a tight deadline on projects. The kitchen is one of the most utilized spaces in a home and each step from designing to material selections, fabricating the cabinetry to installation is important. You are going to have many years of happiness in the kitchen so plan ahead and enjoy the end results.
What does the Sub-Zero and Wolf Kitchen Design Contest mean to you?
It is rewarding to be able to showcase your work in a prestigious competition that represents the best appliances a kitchen can have. My favorite kitchens have Sub Zero and Wolf appliances as highlighted in this competition. The Sub-Zero and Wolf Kitchen Design contest is an amazing opportunity to be recognized in the kitchen and design communities showcasing a beautiful kitchen with appliances to match.

Where do you see kitchen design going in the next 5 years?
In the next five years we will continue to experience innovation in the appliance industry. From the design perspective I see 3- D models along with 3-D drawings of the kitchen as part of the design phase to help clients visualize the kitchen space. Man-made door materials like melamines and laminates will continue to expand and improve. The "white kitchen" will continue to be a popular choice and I am sure there will be some bolder colors that make appearances in the next 5 years.