Dishwashers

From the pioneers of Sub-Zero food preservation and Wolf precision cooking, comes Cove dishwashing. Cove appliances are engineered to adapt to the dishes you clean most – with modes that ensure spotless results and near-silent operation. Thoughtfully designed with adjustable interiors, customizable exterior finishes, and the best warranty and service available, Cove is simply a more enlightened way to wash.
A more enlightened way to wash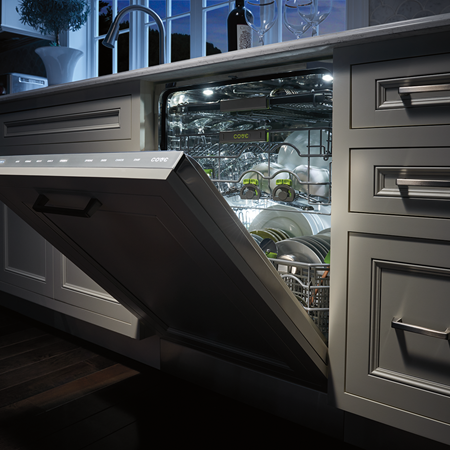 SETTING A NEW STANDARD
The dishwasher may be the hardest-working appliance in the kitchen, so it should be the most durable. Cove dishwashers are crafted with premium-grade materials and the warranty is second-to-none.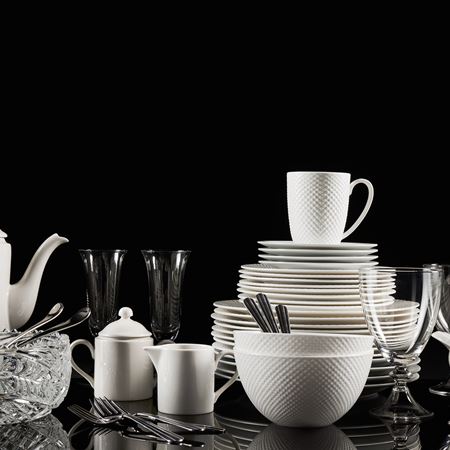 SPOTLESS & SPARKLING
With a vast array of custom wash and dry options and an infinitely adjustable interior, Cove dishwashers ensure that every dish and utensil emerge from the dishwasher spotlessly clean and dry.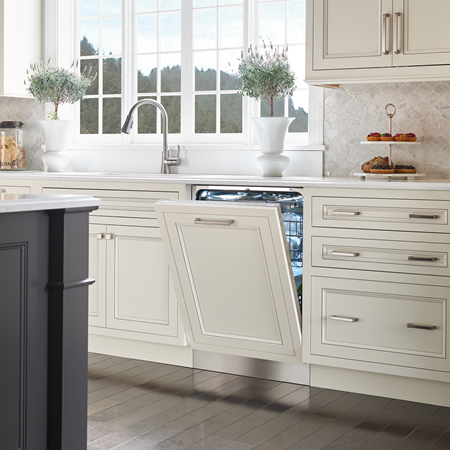 SMARTER, INSIDE AND OUT
Custom handles. Custom cabinetry. Custom interior configurations. Cove is crafted to be a flexible, reliable partner that never competes with the design style of the room, or the needs of the owner.
IMPORTANT SAFETY RECALL NOTICE: COVE DISHWASHERS
Under certain circumstances, the heating element in select Cove Dishwashers may not properly shut off and could overheat. As a result, the dishwasher may present a potential fire hazard. As such, Cove Appliance voluntarily initiated a safety recall of all affected units. Owners should stop using recalled dishwashers and unplug them from their power source immediately. to determine if your cove dishwasher is affected and to schedule a free repair,learn more.
Cove Dishwasher with The Conversational Chef
Watch Chef Coleman host a dinner party with Cove, and provide helpful tips for caring for your dishwasher.
THE HARDEST-WORKING APPLIANCE IN THE KITCHEN
Professional and at-home chefs alike should never have to second-guess the performance of their dishwashers. Watch as Chef Coleman explains the key elements that make Cove an irreplaceable tool in his everyday routine.
GETTING STARTED and CARING FOR YOUR COVE
Cove appliances are engineered to adapt to the dishes you clean most with cycle options that deliver spotless results. To ensure you get the most out of your appliance and maintain optimal performance, Chef Coleman explains everything from cycle options to cleaning your filter.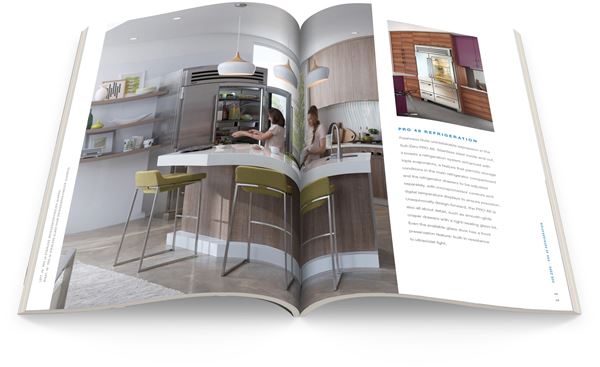 Request a brochure
Dozens of pages of inspiring photos, product features and more in print and online. Discover a world of beautiful, high-performance and top-quality products for your dream kitchen with this free guide from Sub-Zero, Wolf, and Cove.
Receive a printed brochure