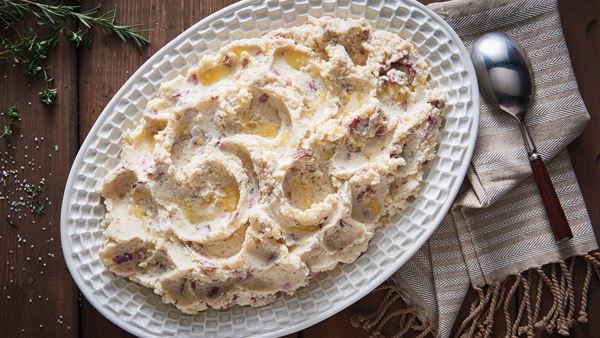 Featured Recipe: Garlic Fine Herbed Mashed Potatoes
Searching for a new dinner accompaniment? Try our twist on classic mashed potatoes. This recipe is easy to prepare and pairs deliciously with a variety of main dishes and sides.
Find a recipe
Chef-tested recipes that will bring out the best in your Wolf appliances, from sticky buns for a crowd made easy with Convection, to beef tenderloin sliders on the griddle.