Full Size Refrigeration

A Sub-Zero full-size food preservation system is more than a refrigerator. It is a monument to fresh, delicious food. With thousands of configurations of customizable full-size designs, widths, and styles, Sub-Zero units are designed to serve the needs of any space and enhance any décor.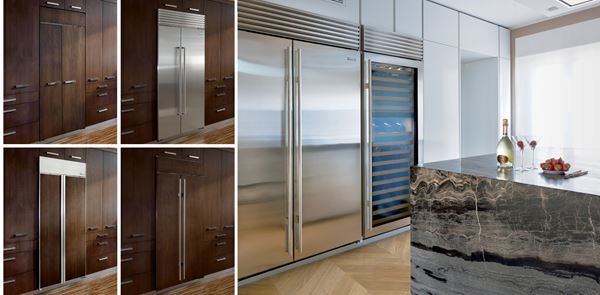 Classic Series Refrigeration
Sub-Zero pioneered the concept of built-in refrigeration, blending its iconic refrigerators into the world's most beautiful kitchen designs. Choose the classic stainless steel Sub-Zero look, or a panel-ready model for a custom finish. The classic series offers a wide variety of sizes and configurations, and every model accommodates four distinct design approaches: stainless, overlay, flush inset and framed.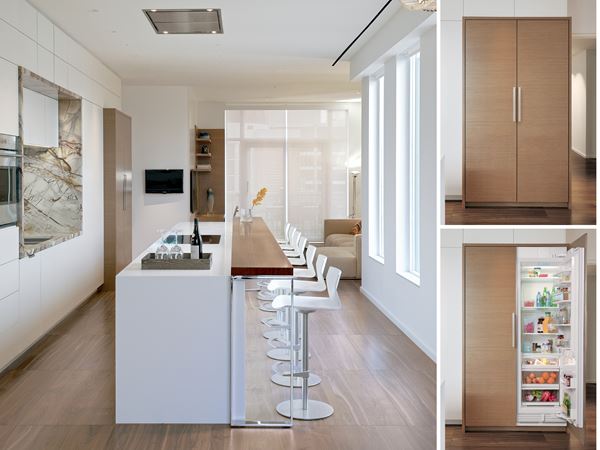 Designer Series Refrigeration
A disappearing refrigerator? Sub-Zero perfected the concept. Its designer series units have no visible hinges or grilles, making it possible for your refrigeration to be indistinguishable from other cabinets and drawers around it. In over 30 sizes and configurations, designer series units can be customized to fit seamlessly, beautifully into any kitchen design.
PRO Series Refrigeration
Meet Sub-Zero's boldest, most technologically advanced preservation system. Think of it as a monument to food preservation—equal parts luxurious design statement and culinary secret weapon. The PRO series prolongs freshness and prevents waste by addressing the three pillars of food preservation: proper humidity, precise temperature control, and purified air. Now available in 36- and 48-inch widths, this series offers new design opportunities for small and large kitchens alike.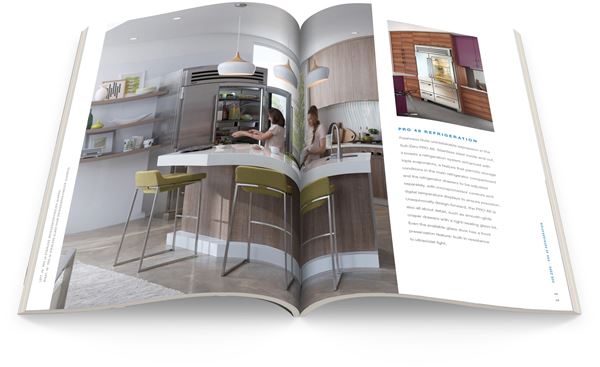 Request a brochure
Dozens of pages of inspiring photos, product features and more in print and online. Discover a world of beautiful, high-performance and top-quality products for your dream kitchen with this free guide from Sub-Zero, Wolf, and Cove.
Receive a printed brochure