PRO Series Refrigeration

The only thing more impressive than the PRO series' bold exterior is the groundbreaking technology found inside. To keep food fresher longer, the next-generation PRO series is fitted with the most advanced preservation system, including air purification and dual refrigeration. Crafted with stainless steel inside and out, it checks all the boxes for those desiring the most luxurious, professional aesthetic.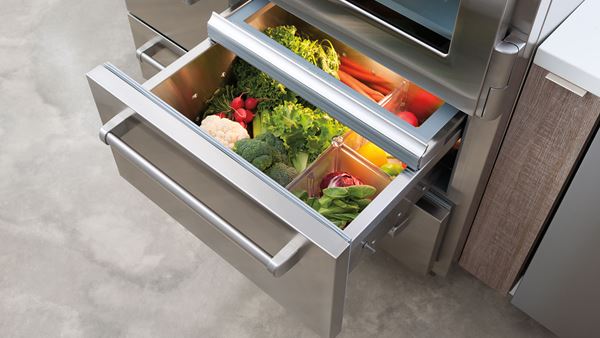 Preserves freshness on three fronts
The PRO series prolongs freshness and prevents waste by addressing the three pillars of food preservation: proper humidity, precise temperature control, and purified air. The advanced dual refrigeration system permits storage conditions in the main refrigerator compartment, the freezer storage, and the refrigerator drawers to be adjusted separately, ensuring every type of food is guarded in the proper environment.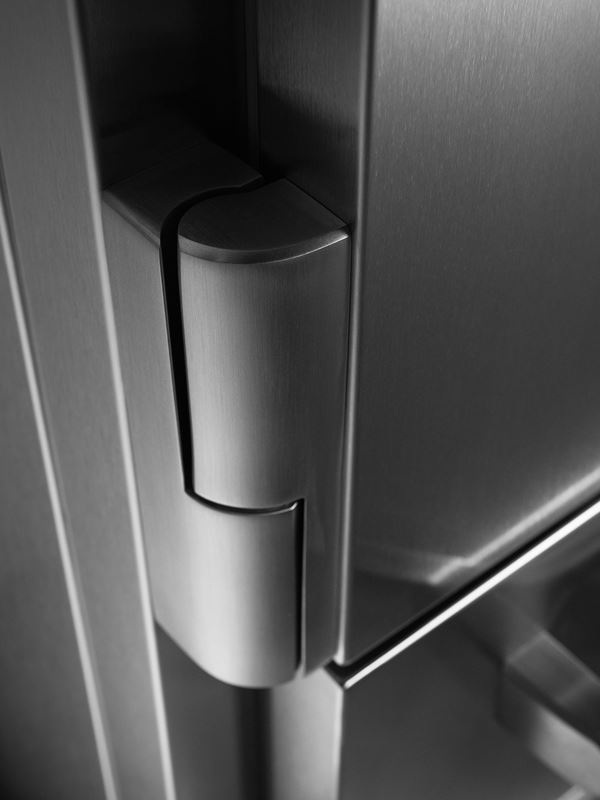 Unequivocally design-forward
The PRO series is our most luxurious design statement, in sculpted stainless steel. Every little detail, from handles to hinges to exterior touch controls, has been thoughtfully conceived and beautifully hand-finished in our American manufacturing facilities. The slightly smaller PRO 36 is an enticing choice for those with a small-footprint kitchen. Or dual-install side by side in a larger kitchen for an impressive look and greater refrigeration space.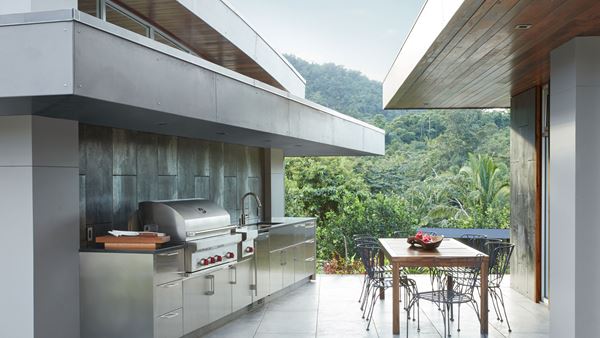 FIND INSPIRATION FOR YOUR DREAM KITCHEN
The most beautiful, functional kitchens in the world feature Sub-Zero, Wolf, and Cove appliances. You'll see them in the Kitchen Gallery, and when you visit an official showroom. Let these examples inspire you to develop a vision of what your own dream kitchen can be – a space where you, your family, and your guests can enjoy a lifetime of moments worth savoring.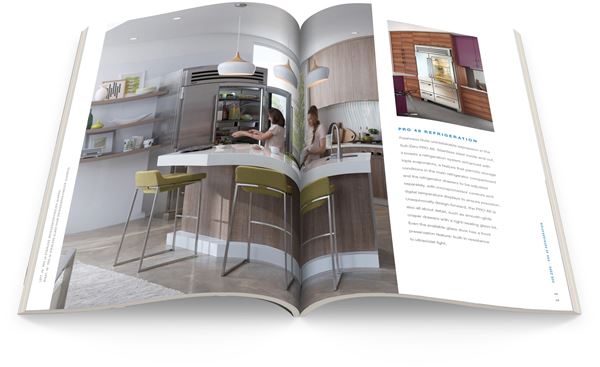 Request a brochure
Dozens of pages of inspiring photos, product features and more in print and online. Discover a world of beautiful, high-performance and top-quality products for your dream kitchen with this free guide from Sub-Zero, Wolf, and Cove.
Receive a printed brochure