Alaskan Halibut over Roasted Pepper Risotto with Saffron Fennel Broth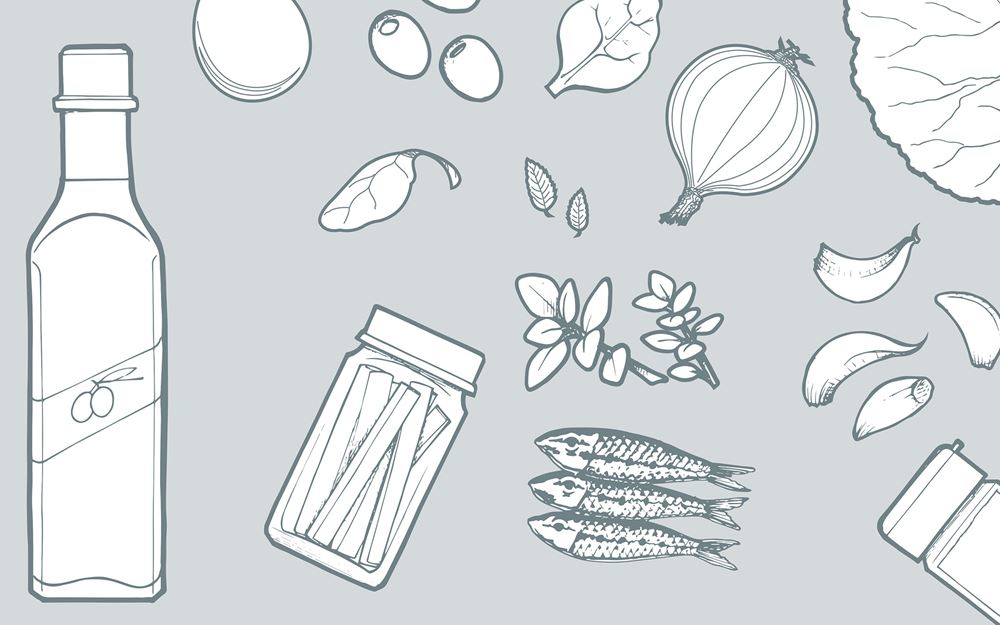 Preparation Method
To make the saffron fennel broth: Remove fennel top and coarsely chop. Reserve fennel head for risotto. In a 4-quart sauce pan on Wolf cooktop over medium heat, heat 1 tablespoon oil. Sauté garlic and shallot in oil about 4 minutes or until soft. Add fennel tops and white wine and return to a boil for about 5 minutes. Add 6 cups water, saffron, fennel seed, tomato, bay leaf, thyme, parsley and mussels. Bring to a boil, reduce heat and simmer for 10 minutes. Pour mixture through large strainer, reserving broth and discarding strained pieces. Pour broth through fine wire strainer. Refrigerate broth (the broth may be made a day ahead).

To make the risotto: Preheat Wolf oven in CONVECTION at 450°F. Rub 1 teaspoon olive oil over the surface of the peppers and place them on a baking sheet. Roast in oven for 25 minutes. Remove from oven and place in bowl. Cover with plastic wrap and allow to rest for 30 minutes. Meanwhile, prepare remaining ingredients for risotto. Core, seed and peel red peppers; dice peppers into 1/4-inch pieces. In 4-quart sauce pan over medium heat, pour 1/4 cup oil into pan and heat for 2 minutes. Add rice and stir for 2 minutes. Mix in garlic, shallots and diced fennel. When the garlic, shallot and fennel are cooked through, stir in 3 cups saffron fennel broth. Season with salt and pepper. Reduce heat to low and simmer risotto about 20 minutes, stirring frequently, until it becomes thick and almost all liquid has been absorbed. Turn off heat and stir in roasted peppers.

To cook the seafood: Heat 10-inch non-stick sauté pan over medium high heat. Add 1 teaspoon olive oil. Season the halibut filets with salt and pepper. When oil is hot, carefully place filets in oil. Cook filets for about 4 minutes on each side, or until fish is just cooked through.

Meanwhile, pour remaining saffron fennel broth in a 4-quart saucepan over high heat and bring to a boil. Add mussels and clams and cover. Cook for 1 to 2 minutes, or until shells open.

To serve: Place 1/4 of risotto in the center of each dinner plate or bowl. Place one cooked halibut on top of the risotto. Arrange mussels and clams around risotto and pour additional broth over the clams and mussels. Sprinkle with fresh chopped flat leaf parsley if desired. Serve immediately.