Chocolate Chip Cookies with Convection Steam Oven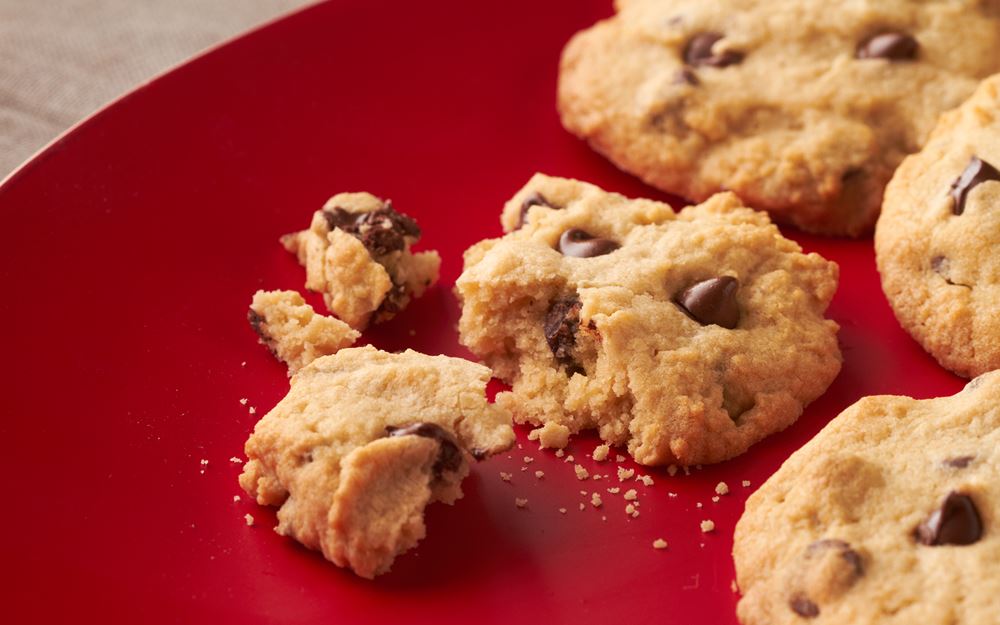 Preparation Method
This recipe was developed exclusively for the Wolf Convection Steam Oven.

In mixer bowl at medium speed, cream butter with sugars about 2 minutes or until smooth. Add eggs, one at a time, scraping bowl after each egg. Add coffee and vanilla; continue to mix on medium high speed until mixture is light and fluffy. Sift together flour, baking soda, baking powder and salt. Slowly add mixture to the bowl and mix just until combined. Stir in chocolate chips on low speed for 10 seconds. Scrape sides of the bowl and continue mixing.

Remove oven racks for baking one rack. Preheat oven to convection mode at 335°F (165°C). Line solid pan with parchment paper. Place dough by 1 1/2 tablespoon mounds on the lined pan, 12 mounds per sheet. Slide pan on rack position 2. Bake 12 to 13 minutes or until done. Remove pan from oven. Place cookies on cooling rack until completely cooled. Store in airtight container.

Makes 6 dozen cookies.

*If baking 2 racks of cookies at same time, place oven racks at positions 1 and 3. Use baking sheets no larger than 14x16-inch. Timing remains the same as above.