Fresh Pizza (Convection Steam Oven)
The Gourmet Mode of the steam oven has a variety of categories of food to choose from. A8 – Fresh Pizza intelligently provides the ideal environment for preparing any fresh pizza.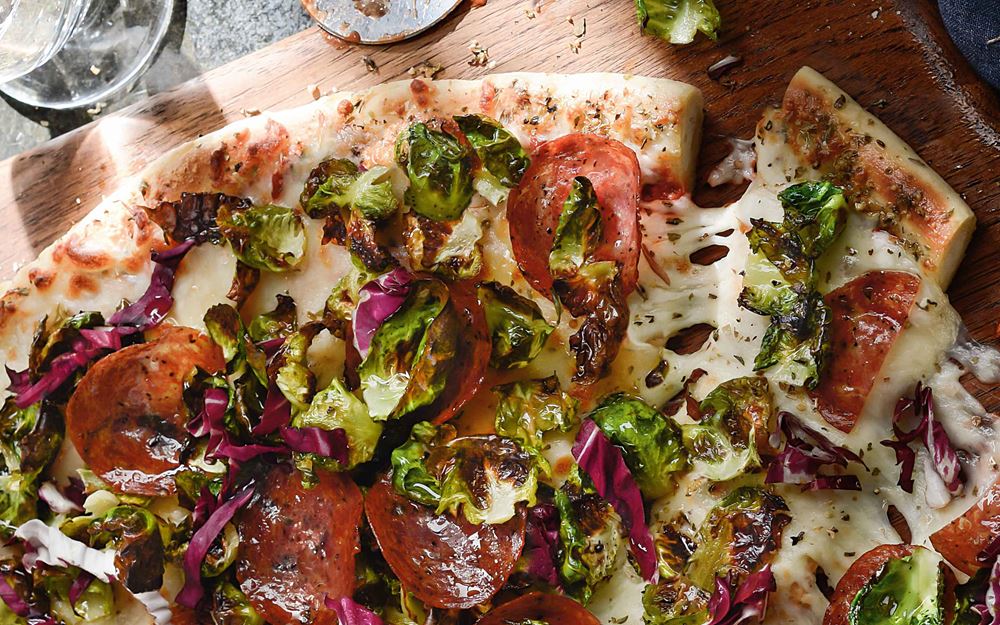 Before You Start
Make sure to allow 2 to 3 days for the pizza dough to sit in the refrigerator. This time is necessary to develop the depth of flavor that gives pizza dough its unique character.
Preparation Method
1. Place all the ingredients in the bowl of a stand mixer fitted with a dough hook.
2. Knead the dough on medium low speed for 7 minutes.
3. Cover the mixing bowl with a clean dish towel or plastic wrap and allow to stand for 10 minutes.
4 Remove the cover on the mixing bowl and continue kneading for 7 minutes.
5. Place the dough in a rigid, greased container.
6. Cover and refrigerate for 2 days.
7. On the day of use, portion the dough into 2 equal pieces.
8. The second piece of dough can be frozen for later use if desired.
9. Gently roll the dough into a ball, cover and allow to come to room temperature.
10. To prepare the pizza, first flour the solid steam oven pan.
11. Roll out the pizza dough into a 12-inch circle and place on the floured solid pan.
12. Top the pizza dough with desired sauce and toppings.
13. Place the pan into the steam oven on position 2.
14. Press the center knob twice to select the Gourmet Mode menu.
15. Scroll the knob to the right to select A8 – Fresh Pizza.
16. Press the center knob to make the selection.
17. Scroll the center knob left or right to select the desired browning.
18. Press the center knob to make that selection.
19. The oven will start and adjust the cooking time automatically.
20. After the pizza is done, remove the solid pan from the oven and place on a cooling rack.
21. Slide the pizza off the pan and onto a cutting board.
22. Cut and serve.
Products Used in this Recipe