Smoked Salmon and Spring Vegetable Quiche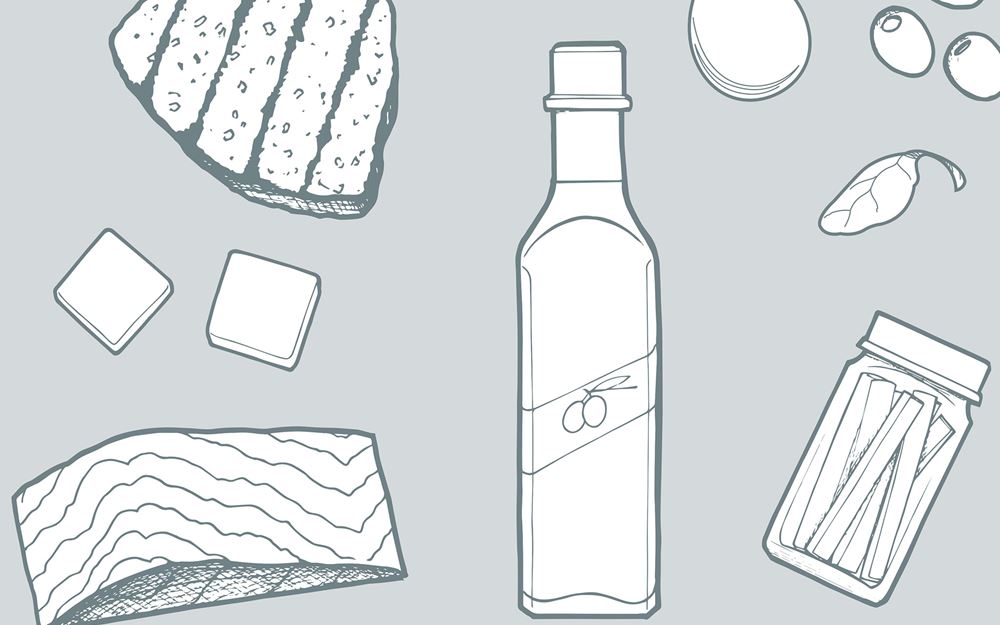 Preparation Method
To Prepare the Crust:
In food processor bowl with cutting blade, process flour, salt and sugar for 15 seconds. Add butter; process until mixture resembles coarse meal. Drizzle mixture with ice water and pulse until mixture holds together when pressed together.* Remove mixture from food processor, form into a disk, wrap in plastic wrap, and place in Sub-Zero refrigerator for 1 hour to 1 day.

Position oven rack to rack position 4. Preheat Wolf electric oven in CONVECTION BAKE at 350°F. Remove chilled dough from plastic wrap and place on floured surface. Allow dough to rest for 10 minutes to warm up slightly. Roll dough into 12-inch circle, using a floured rolling pin, and rotating the dough frequently to prevent sticking. Place dough in 10-inch fluted tart pan pressing into the corners and up the sides. Trim excess dough from the edges. Perforate dough with the tines of a fork.

Place in Sub-Zero freezer, uncovered, for 10 to 15 minutes. Remove from freezer, line with foil, and fill at least 3/4 full with pie weights. Bake for 20 minutes, until crust just begins to turn golden. Remove from oven, remove pie weights and foil. Continue to bake 10 minutes more. Place on a rack to cool.

To Prepare Filling:
Toss mushrooms with olive oil and season lightly with salt and pepper. Place on baking sheet lined with parchment paper in a single layer. Bake in CONVECTION BAKE at 350°F for 10 minutes. Remove from baking sheet and set aside. Leave oven heating.

Meanwhile, in 2-quart saucepan on Wolf cooktop over high heat, bring 1 quart salted water to a boil. Add asparagus pieces and cook for 1 minute. Remove immediately, drain asparagus and submerge in ice water. Set aside.

In 2-quart bowl place sliced leeks. Cover completely in cold water to clean; drain and repeat. In 10-inch skillet over medium-high heat, melt butter and add leeks. Sprinkle with salt, pepper and 1/2 teaspoon thyme. Sauté leeks 5 to 6 minutes or until soft and bright green. Remove leeks and place in bowl; set aside. Whisk eggs and cream together with 1/8 teaspoon salt and pepper. Set aside.

To Assemble Quiche:
In prepared cooled crust, layer leeks, mushrooms, smoked salmon and asparagus. Carefully pour egg mixture over the filling. Sprinkle with goat cheese and remaining 1/2 teaspoon thyme. Place in oven for 30 minutes, until center is set and crust is golden brown. Let cool for at least 10 minutes and serve warm or at room temperature.



* If necessary, continue to add half tablespoons ice water until this consistency is achieved.

Recipe created by Bon Appetit Executive Chef Mary Nolan.