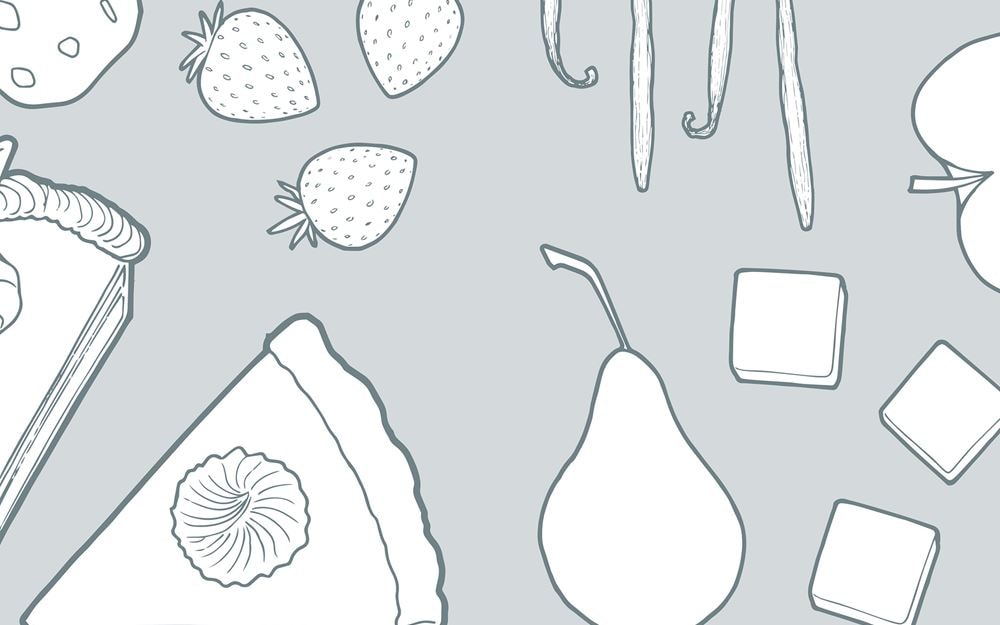 Preparation Method
To Make Sweet Dough:
In 2-cup measuring cup, combine milk and 1 tablespoon sugar. Sprinkle in yeast and whisk to blend. Allow to stand 5 minutes or until yeast is foamy. Add eggs; whisk until smooth. Continue below with either the food processor method or mixer method.

14-cup Food Processor Method:
Combine remaining 4 tablespoons sugar, flour, salt and cold butter in food processor bowl with dough or cutting blade. Process 5 seconds. With motor running, slowly pour milk mixture through feed tube until combined. Continue to process about 45 seconds or until dough forms.* Continue with Proofing below.

Mixer Method:
In large mixer bowl fitted with beaters, combine remaining 4 tablespoons sugar, flour, and salt. Mix in milk mixture. With mixer running, add 1/2 cup butter, one tablespoon at a time, mixing well between additions. Continue beating on medium speed for 1 minute.
Replace beaters with dough hook. Knead bread dough on medium-high speed for 8 to10 minutes, until dough is soft and silky and pulls away from the edge. Add one tablespoon flour to dough and mix dough, just to clean the sides of the bowl.* Continue with Proofing.

Proofing:
Brush melted butter or oil inside 3-quart bowl. Form dough into a ball and place in bowl. Brush top of dough with melted butter. Place bowl in Wolf oven on Rack 3. Place pie plate with hot water on rack below dough in oven. Bake in PROOF at 110ºF for 1 to 1 1/2 hours or until dough is doubled in size.**

Position oven rack to rack position 3. Preheat oven on CONVECTION at 325°F.

To Make Topping:
Spread pecans on jelly roll pan. Toast 10 to 12 minutes or until fragrant and slightly darker. Let cool completely.
Melt butter in 2-quart saucepan on Wolf cooktop over medium heat. Stir in brown sugar, cream, honey, salt, and orange rind. Bring to a boil, reduce heat to low, and simmer 3 to 4 minutes or until golden brown and glossy. Pour 1 cup mixture into 8-inch square pan, spreading to coat bottom and sides of pan. Set aside remaining sauce. Sprinkle 1/2 cup toasted pecans over bottom of cake pan and let cool.

To Make Filling:
In mixer bowl combine butter, brown sugar, cinnamon, nutmeg and salt. Beat on medium speed 2 to 3 minutes or until light and fluffy. Set aside.

To Assemble Buns:
Punch down dough and place on floured surface. Roll dough to 12x16" rectangle. Place long side in front. Spread filling over dough leaving a 1 inch border on long side opposite you. Sprinkle with 3/4 cup pecans. Beginning with long edge, roll dough into a log, tightening as you roll, and patting in ends. Pinch seam together to seal. Place seam down. Using unflavored dental floss, cut dough into 9 equal pieces, crossing the floss at the top to cut the rolls.
Place each bun cut side up into pan spacing them evenly apart. Gently flatten slightly.*** Store remaining nuts and topping in separate airtight containers.

Loosely cover pan with plastic wrap or a kitchen towel. Let buns rise in a warm draft-free area until double in size, 45 minutes to 1 hour or 1 1/2 to 2 hours if dough has been chilled overnight. Preheat oven in CONVECTION to 325°F. Whisk egg with 1/2 tsp. water in a small bowl. Brush tops of buns with egg wash. Bake 50 to 55 minutes or until buns are golden brown, and a thermometer inserted into the center of a bun registers 185°F. Let cool for 5 minutes. Turn rolls over onto serving plate. Brush or spoon remaining glaze over buns. Sprinkle remaining 1/2 cup pecans and seas salt over rolls. Serve warm or at room temperature.

*The dough can be made 1 day ahead and covered with plastic wrap. Place in Sub-Zero refrigerator.

**Refrigerated dough will take 30 to 45 minutes longer to proof.

***Prepared rolls can be made 1 day ahead, covered and refrigerated overnight in Sub-Zero refrigerator.