Predict Delicious

Experience a lifetime of adventurous, more satisfying cooking. Wolf's legendary professional heritage, unmatched performance, and precision controls give home cooks the confidence to turn out perfect meals every time.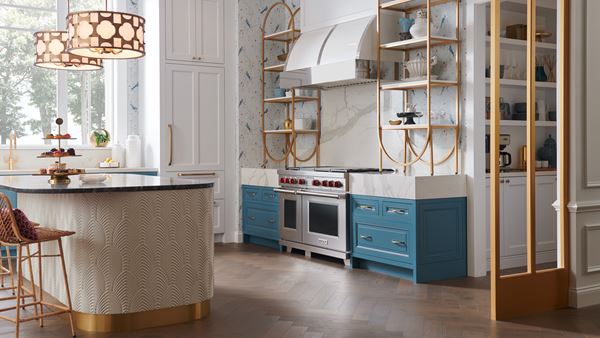 Ranges
Give your kitchen an iconic centerpiece. Cooks covet Wolf Dual-Fuel Ranges for good reason. Dual-stacked, sealed burners deliver exhilarating precision and performance from simmer to sear, while the convection oven provides consistent heat for perfect roasting, baking, and broiling.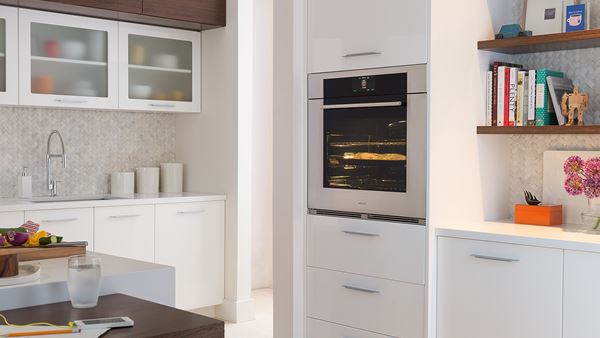 Built-In Ovens
The ovens that took the cooking world by storm are now available in more options than ever before. Alongside the classic E Series, noted for smart looks and intelligent cooking technology, M Series Ovens offer innovative features and four design styles. Then there's the incredible versatility of the Wolf Convection Steam Oven–a sophisticated take on a traditional European way of cooking that prepares almost any dish, quickly and deliciously.
Cooktops and Rangetops
Your next great meal starts here. Wolf Cooktops and Rangetops give home cooks exceptional precision and control to simmer sauces, sear steaks, or boil water in the blink of an eye. Whether you choose gas, electric, or induction, you'll be well equipped to turn even the most challenging recipes into perfect results.
Coffee Systems
Whether your regular order is a black coffee or something special, Wolf makes it easy to be your own barista from the comfort of home. Simpler to use and easy to clean, the newly refined Wolf Built-In Coffee System offers more opportunity to craft and customize over 15 professional-quality coffee drinks.
Microwaves
Fix an honest-to-goodness meal in a microwave? Unthinkable – unless it's a Wolf microwave. A true cooking instrument, it excels at many of the things you'd expect a full-size oven or range to do. And there's a "Keep Warm" mode that keeps food at serving temperature for up to 90 minutes. Nice for those late arrivals.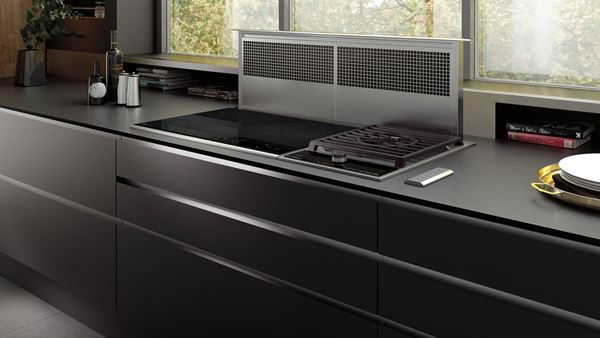 MODULE COOKTOPS
Turn any countertop into a cooking area. Even add specialty functions alongside a full-size countertop or range. Combine modules to create a custom cooktop.
Think asparagus in the steamer. Bison burgers on the grill. Hot Szechuan wings sizzling in the fryer. Each module perfectly complements Wolf ranges and ovens and delivers equal performance.
Range Hoods and Ventilation
What's your taste in kitchen design? Rustic? Ultra-contemporary? Somewhere in between? Wolf's array of ventilation products – wall hoods, island hoods and downdrafts – includes precisely what you're looking for in appearance, performance and design.
Vacuum Seal Drawer
The Wolf vacuum seal drawer removes air and seals food or liquids in airtight bags to keep it in perfect condition until you're ready to serve it. Also prepare food for sous vide cooking or infuse flavors into proteins and vegetables with marinades and spices. Enjoy the benefits of a tool professional chefs have been using for years.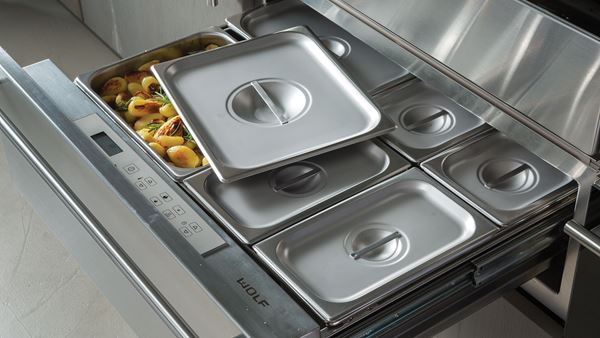 Warming Drawers
A Wolf warming drawer not only keeps moist foods moist and crisp foods crisp until serving time, it's also ideal for warming dinnerware and even proofing dough.
Outdoor Grills
Wolf outdoor grills solve the problem of imprecise heat control that can make grilling such a hit-or-miss proposition. Sear steaks and chops, grill fruit, even smoke trout or bacon – you can do it all with confidence.
Sculpted in double-wall stainless steel and heli-arc welded for seamless strength, Wolf outdoor grills are engineered and tested to perform beautifully for decades.
EXPLORE THE WORLD OF WOLF
Shoppers: Make a Kitchen Plan
Owners: Master Your Appliances
Tools for Trade Professionals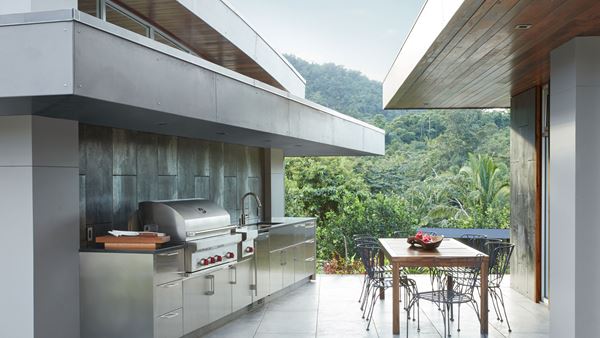 FIND INSPIRATION FOR YOUR DREAM KITCHEN
The most beautiful, functional kitchens in the world feature Sub-Zero, Wolf, and Cove appliances. You'll see them in the Kitchen Gallery, and when you visit an official showroom. Let these examples inspire you to develop a vision of what your own dream kitchen can be – a space where you, your family, and your guests can enjoy a lifetime of moments worth savoring.
Master your appliances
You may already be an accomplished cook. Even so, we can show you how to use your Wolf appliances more skillfully, and expand your repertoire to an even more impressive level.

We're Standing By With Answers
Whether you're shopping for appliances or have questions about those you already own, we've got the resources you need. Talk directly to a customer care expert at the Sub-Zero, Wolf, and Cove service center, or connect with an appliance consultant at an official showroom near you. Get quick answers online, or reach a certified service provider or installer. And much more.
Call us at (800) 222-7820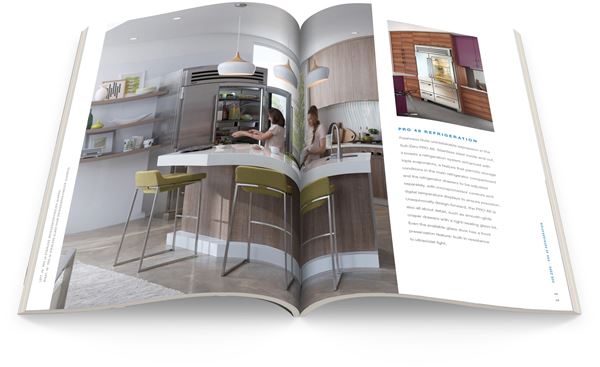 Request a brochure
Dozens of pages of inspiring photos, product features and more in print and online. Discover a world of beautiful, high-performance and top-quality products for your dream kitchen with this free guide from Sub-Zero, Wolf, and Cove.
Receive a printed brochure