Ranges

Give your kitchen an iconic centerpiece. Wolf gas, dual fuel and new induction ranges are unmistakable heirs of the cooking instruments that have been the choice of professionals for eight decades – and are now the favorite of discerning home cooks. Dual-stacked gas burners or induction zones provide precise control from high end to low, while Wolf's famed dual convection oven delivers consistently delicious cooking results.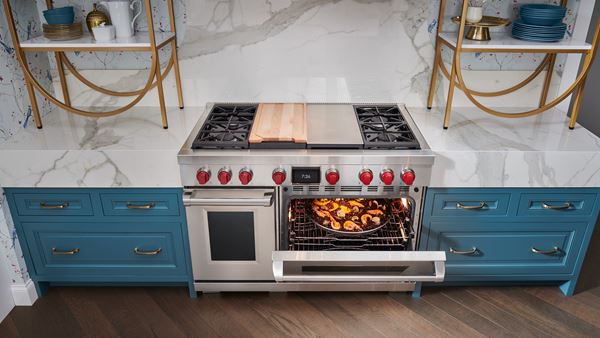 DUAL FUEL RANGES
Discover a new world of cooking – the best of two worlds, actually. Topside: Wolf gas cooking in all its glory, with the power and control of dual-stacked, sealed burners. Below: that marvel of cooking technology, the Wolf dual convection electric oven, with two fans and four heating elements for consistent heat across all racks.
Available in 30", 36", 48" or 60", with cooktop configurations that include griddle, broiler and French top options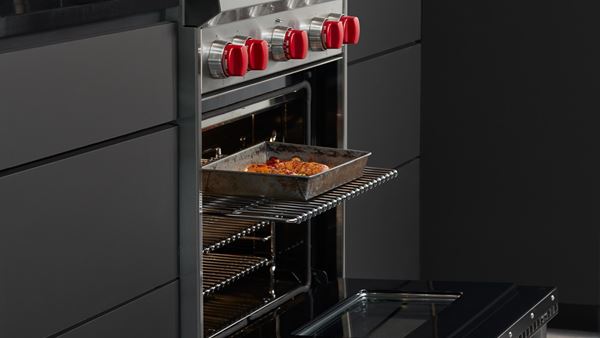 GAS RANGES
You've cooked with gas for years. But never with this kind of precision and power – perfected by Wolf through over eight decades in professional kitchens. Dual-stacked sealed burners deliver powerful highs down to delicate lows, while the convection oven provides the moist heat so beloved by bakers.
Choose 30", 36", 48" or the imposing 60", and configure the cooktop to suit your style, with griddle, broiler or even French top options.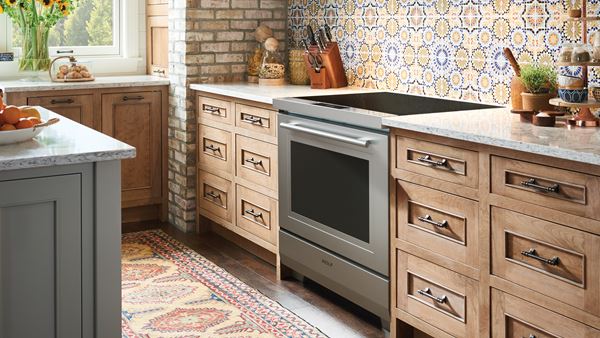 INDUCTION RANGES
Now there's an exciting new alternative to gas. Wolf induction ranges give you a cooktop with incredible speed and control – boils water faster than gas, and has almost instantaneous temperature control, yet also gives you ultra-low, steady simmers and melts. Down below, the famed Wolf dual convection oven bakes and roasts with reliably even heat.
Available in professional and transitional styles, in 30" and 36" sizes – the 36" size is exclusive to Wolf.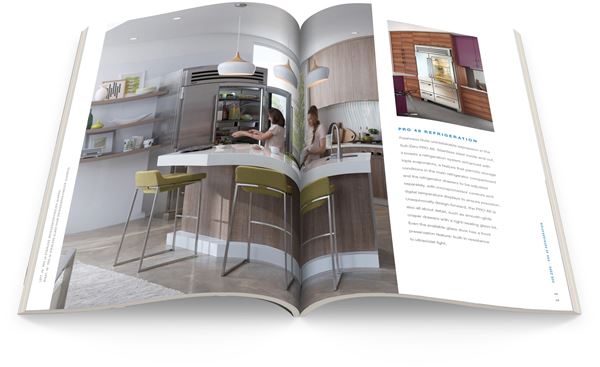 Request a brochure
Dozens of pages of inspiring photos, product features and more in print and online. Discover a world of beautiful, high-performance and top-quality products for your dream kitchen with this free guide from Sub-Zero, Wolf, and Cove.
Receive a printed brochure