36" PRO Refrigerator/Freezer
PRO3650
A HARMONIOUS DUET OF FORM AND FUNCTION
The only thing more impressive than its bold exterior is the groundbreaking technology and design found inside the reimagined PRO series. Fitted with the most advanced preservation system, the all new PRO 36 continues to fulfill our promise of keeping food fresher longer.
With dual refrigeration creating the optimal preservation conditions for fresh and frozen food, and the air purification system scrubbing the air, removing odors, ethylene gas, and other contaminants. Customizable to your taste and kitchen design, flexibility abounds with the choice of size, door, and installation. less
Product Features
Advanced Air Purification Technology

Sub-Zero refrigerators come with an air purification system (based on technology developed by NASA) that scrubs the air of ethylene and odor every 20 minutes.

Iconic Stainless-Steel Look

Makes an iconic stainless-steel statement, inside and out.

Food is Easily Accessible

Easy access to food with full-extension slide-out glass shelf with adjustable gates.

Maintain a Constant Temperature

Controls temperature within one degree of setpoint via intuitive exterior touch control panel.

LED lighting fully illuminates the interior

Control brightness with soft-on LED lighting that fully illuminates the cavity, making food more visible and less likely to hide.
Installation flexibility

Install directly within surrounding cabinetry for built-in, or add accessory panels for freestanding.

Dual refrigeration technology

Dual refrigeration technology preserves refrigerated foods with cool, moist air and frozen foods with frigid, dry air.

Locks in temperature

Locks in temperature and humidity with soft-close door hinge and magnetic seal on doors and drawers.

Automatic ice maker

Automatic ice maker with advanced water filtration system.
Specifications and Downloads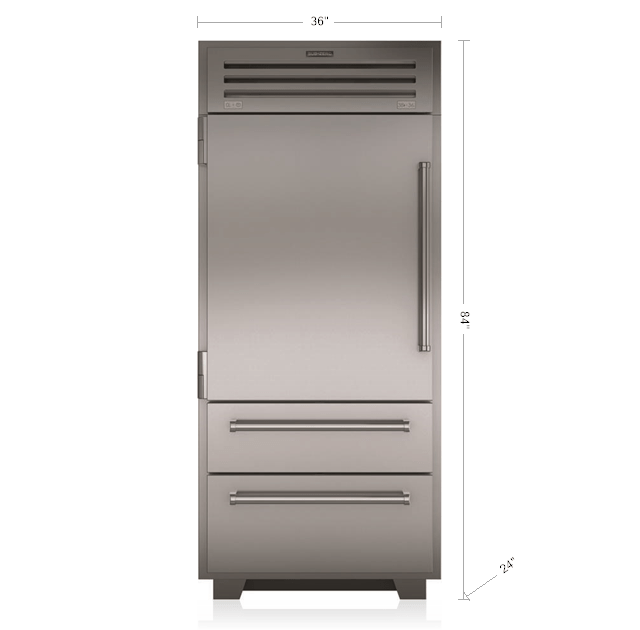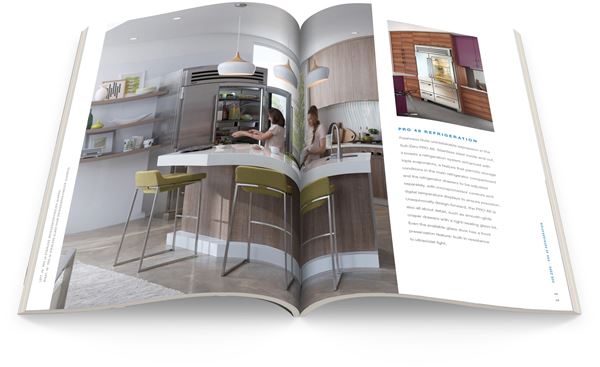 Request a brochure
Dozens of pages of inspiring photos, product features and more in print and online. Discover a world of beautiful, high-performance and top-quality products for your dream kitchen with this free guide from Sub-Zero, Wolf, and Cove.
Receive a printed brochure
Award-Winning Design Professionals
Partnering with a design professional to create your new kitchen will ensure that the end result matches your vision and suits your lifestyle. See below for a listing of award-winning design professionals in your area.
Fitchburg, WI (53711) Change Location
Deep River Partners - Milwaukee

de Giulio kitchen design, inc.

KDC 2017-18
KDC 2015-16
KDC 2013-14
KDC 2010-12

Snaidero - Chicago

KDC 2013-14
Located at specific dealers near you, the Living Kitchen features Sub-Zero, Wolf, and Cove appliances in real kitchen settings and more resources for selecting the right products for your dream kitchen. Look inside a Living Kitchen.