15" Transitional Multifunction Module
MM15TF/S
WHAT YOUR WOK HAS BEEN WISHING FOR
It's a thing of beauty – especially if your specialty is stir frying. The burner of the Wolf 15" multifunction module sculpts the flame into a plume, focusing heat in the center of the wok, then dispersing it outward for precisely controlled cooking. The sirloin sizzles, the shitake mushrooms soften and gleam, the leeks begin to brown. Instead of steaming to wimpy limpness, your ingredients quick-cook to caramelized crispness. You've hit another culinary home run.
Of course the Wolf multifunction module has many other capabilities too – just add the center ring to change from wok grate to standard grate that accommodates up to a 14" stock pot. Powerful burner provides incredible control, from 22,000 Btu highs for restaurant-quality sears to reliable lows for simmers. A deep seamless burner pan makes clean up easy. Best of all, it's just one of eight Wolf modules that bring specialty cooking into your kitchen. less
Product Features
Rigorously tested to ensure dependability

Each and every Wolf appliance is rigorously stress-tested to perform for over twenty years of daily use and is backed by the strongest warranty in the industry.

Create a Custom Cooking Array

Integrated design and slim 15" width lets you use it à la carte with other modules for a custom cooking array. Wolf modules have a streamlined control layout and frame – to seamlessly pair with one another.



Spark ignition system

Burner has a sensor that detects if the flame has gone out while you're cooking and automatically re-ignites it.

Seamless burner pan for easy clean-up

Just use a clean cloth or sponge, warm water and mild detergent. No seams to collect food debris.
Exceptional customer support

Whether you're shopping for appliances or have questions about those you already own, the Sub-Zero, Wolf, and Cove Customer Care team has a reputation for service that's as exceptional as its products.

High-output 22,000 Btu burner

Just what your wok has been wishing for: concentrates its flame in exactly the right spot for quick, delicious stir frying – or quick boiling.

INNOVATIVE "TWO IN ONE" GRATE

With center ring in place, it functions as a standard grate. Remove the center ring, and it allows you to drop the wok pan closer to the flame, for the high heat you need for crisp, delicious quick cooking.

Stylish Controls

Stainless control knob capped in black is set against an all-glass control panel. LED-backlit indicator lights appear only as the control is engaged, giving the panel a clean look.

Specifications and Downloads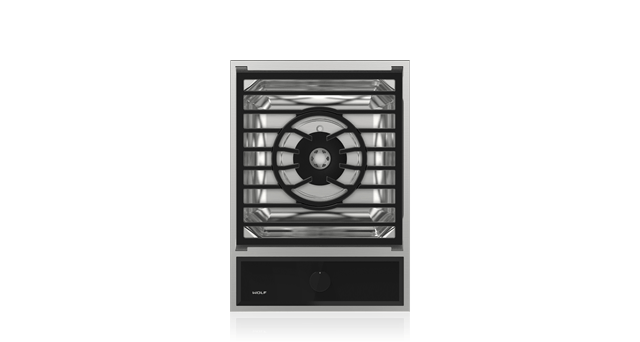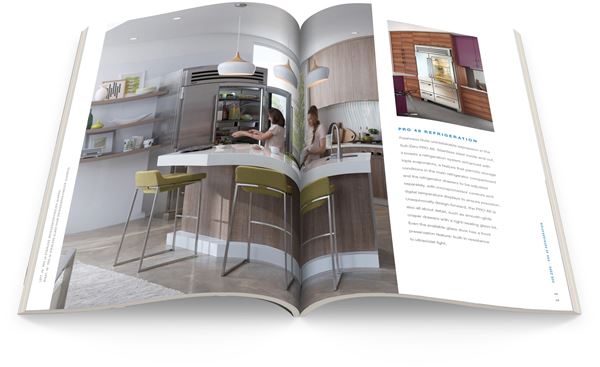 Request a brochure
Dozens of pages of inspiring photos, product features and more in print and online. Discover a world of beautiful, high-performance and top-quality products for your dream kitchen with this free guide from Sub-Zero, Wolf, and Cove.
Receive a printed brochure
Award-Winning Design Professionals
Partnering with a design professional to create your new kitchen will ensure that the end result matches your vision and suits your lifestyle. See below for a listing of award-winning design professionals in your area.
Fitchburg, WI (53711) Change Location
Deep River Partners - Milwaukee

de Giulio kitchen design, inc.

KDC 2017-18
KDC 2015-16
KDC 2013-14
KDC 2010-12

Snaidero - Chicago

KDC 2013-14
Located at specific dealers near you, the Living Kitchen features Sub-Zero, Wolf, and Cove appliances in real kitchen settings and more resources for selecting the right products for your dream kitchen. Look inside a Living Kitchen.