MADISON, WISCONSIN AREA
This vibrant, cosmopolitan community is rich in history, social and cultural opportunities, and acclaimed natural beauty. Anchored by the University of Wisconsin-Madison campus and arboretum, and the State Capitol on the Madison Isthmus, the Madison area is known for its exciting variety of independent restaurants and cafes, shopping, theater, music, galleries, museums and international culture in the midst of breathtaking natural resources.
Madison rivals Minneapolis and Milwaukee in creativity and innovation and is home to world-class talent including James Beard award-winning Best Chef: Midwest Tory Miller, and acclaimed jazz musician Ben Sidran.
Active and outdoor enthusiasts have five beautiful lakes for sailing, fishing, kayaking, canoeing, SUP and ice boating; hundreds of miles of scenic bike and running trails; vast and well-planned parks perfect for hiking, sledding, snowshoeing, ice skating, cross-country skiing and team sports, not to mention dog parks, golf courses, swimming pools, libraries and farmers markets in virtually every neighborhood.
Madison and its adjacent communities routinely earn national accolades for their exceptional quality of life from Outside, Forbes, Money and the New York Times' Style Magazine. Once you live here, you'll understand why. This enriching environment makes it the perfect place to raise a family, educate your children, stay fit, get cultured, earn a college degree, or start or expand a business. Please visit the following organization's websites to learn more about what the greater Madison, Wisconsin area offers.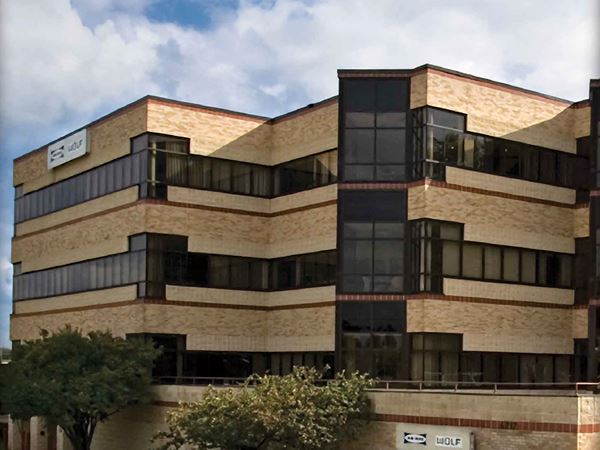 MADISON
Our corporate headquarters, at the site of our original location on Hammersley Road. You'll find finance, accounting, design engineering, corporate development lab, international distribution and more, right off the Beltline and easily accessible to all of Madison.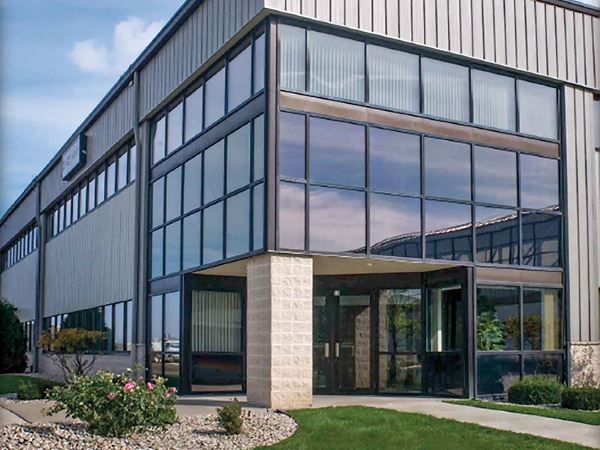 FITCHBURG
This growing campus contains not only Sub-Zero, Wolf, and Cove manufacturing and engineering, but also customer service, sustainability and more, along with the impressive Bakke Center, used for events and product training of designers, architects, salespeople and more.
PHOENIX, ARIZONA AREA
People enjoy living in the greater Phoenix area because it's a great place to enjoy the finer things in life. The sun is out 85% of the time, and the average temperature is 74 degrees, so they flock here to golf at 200 different golf courses, unwind at world-class spas and water parks, and enjoy the casinos, museums, restaurants and concert venues, among all the other benefits of being in the nation's sixth-largest city.
With an average age of 34, Phoenix is forward thinking, and investing in more and more public art and transportation, and growing its retail and business climate which is already home to seven Fortune 500 companies plus American Express, Best Western, and U-HAUL International.
You'll share Phoenix with professional and semi-pro sports teams including the Arizona Cardinals, the Diamondbacks, the Suns, Mercury Women's NBA, the Coyotes ice hockey team, and the Arizona Sting lacrosse team—and enjoy the annual PGA Tour and NASCAR events as well.
Phoenix is especially known for its rich Native American heritage, authentic Mexican food, and the Phoenix Mountain Preserve park system that includes Lookout Mountain, Piestewa Peak, Dreamy Draw, Camelback Mountain, Papago, North Mountain and Shaw Butte, the Phoenix Sonoran Preserve and the world's largest municipal park, South Mountain Park.
Photogenic Phoenix is a favorite filming site for Hollywood movies, including Little Miss Sunshine, Away We Go and Twilight, but should you ever crave a change of scenery just hop in your car: it's two hours to Sedona or Flagstaff; and about five hours to Las Vegas, San Diego, Los Angeles, and the Grand Canyon.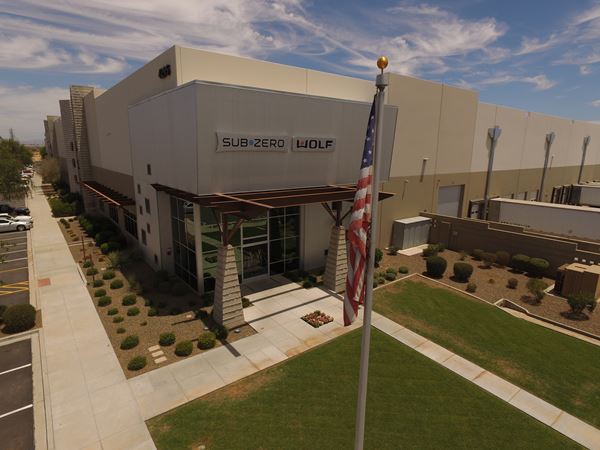 GOODYEAR
Many of our Sub-Zero products are manufactured in this state-of-the-art facility, including new generation integrated models, wine preservation, undercounter refrigeration, the mighty PRO 48 refrigerator and more.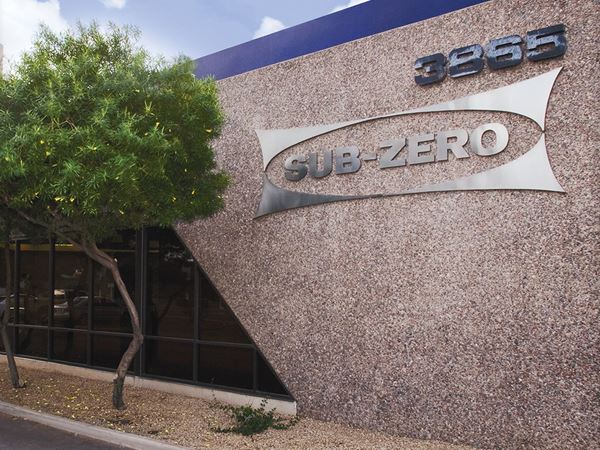 PHOENIX
The "nerve center" for our second-to-none product service, with replacement parts on hand to keep Sub-Zero, Wolf, and Cove appliances at peak performance not just for years, but for decades.
Affiliated Distributors
Sub-Zero Group, Inc. has ownership of 6 of our distributors, covering many of the major markets throughout the United States. These locations are critical to the success of our company and are located in bustling, vibrant cities across the United States. The affiliated Distributor locations are recruited by Corporate, and opportunities are posted through our Career Site. Typical positions we hire at the distributor-level include: sales, sales leadership, marketing, warehousing and administrative roles.
Sub-Zero Group Midwest: Chicago, Illinois
Sub-Zero Group East: New York/New Jersey
Sub-Zero Group Southeast: Orlando, Florida; Atlanta, Georgia; Charlotte, North Carolina
Sub-Zero Group South Central: Houston & Dallas, Texas
Sub-Zero Group Southwest: Scottsdale, Arizona
Sub-Zero Group West: Orange County, California
Regional Warehouses: Jacksonville, Florida & Ontario, California
Sub -Zero Group, Inc. does not unlawfully discriminate against its employees or applicants because of race, color, religion, sex, pregnancy, national origin, age, marital status, disability, genetic information (GINA) or other grounds prohibited by law. These nondiscrimination principles extend to all aspects of the employer-employee relationship, to the full extent that the law requires, including recruitment, hiring, promotions, training, transfer, compensation, discipline, layoff, recall and termination.