Benefits
COMPETITIVE BENEFITS PROVIDE PEACE OF MIND
At Sub-Zero, we've developed a benefits package that protects your health, promotes wellness, and contributes to your future. Most of the benefits we offer are tangible and specific, but there are intangibles as well – things we do to ensure a healthy work/life balance, and promote a spirit of camaraderie among our employees. That's why you'll get a good feeling – a valued feeling – from the first day you begin working with us. Employee benefits may vary based on work location, length of service with the company, or your position. Primary benefits you may be eligible for are listed below.
Benefits offered
Health Insurance

Plans can vary by location, but all provide comprehensive health insurance and prescription drugs for you and your family.

401(k) Retirement Savings Plan

Employees may plan for their retirement income needs by setting aside pre-tax contributions of income. Our retirement plans vary but may include profit sharing, employer match and company contributions.

Income Protection

We sponsor income protection plans for employees for both short-term and long-term needs, should the unexpected ever happen.

Dental Insurance

Dental benefits include coverage for preventative care, routine, diagnostic and restorative services.

Paid Time Off

Creating a balance between work and life is important to every employee and paid time off programs are provided to benefit eligible employees. Vacation and holiday pay are part of our paid time off programs.

Life Insurance

Income safeguarding for your identified beneficiary should loss of life occur during active employment.

Employee Assistance Program

When you or your family need helpful guidance, counseling, local resources or reliable professional care, your EAP is available 24/7.

Travel Assistance

Travel Assistance provides 24/7, 365 day a year access to pre-travel, personal, and emergency help with situations that may arise during travel. Services are available to the covered employees while on business or personal travel more than 100 miles from home and for less than 90 consecutive travel days.

Onsite Clinic & Fitness Center

No office copay or coinsurance for you and your family members at the onsite clinic for those enrolled in the Sub-Zero Group health insurance. The fitness center is complimentary for all Sub-Zero Group employees.
Balancing Work and Life
It's not always easy, is it? Especially when you have children, pets, aging parents – or an education you're continuing. But at Sub-Zero, Wolf, and Cove we always do our best to help you find that happy balance.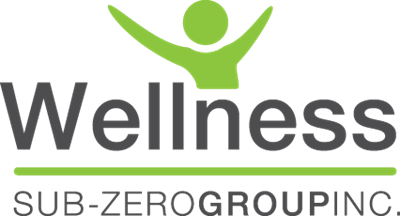 We encourage our employees to strive for a healthy, well-balanced lifestyle. The organization encourages everyone to be better health care consumers, and offers a discount in employee contributions toward medical premiums for participation in wellness initiatives.
Sub-Zero, Wolf, et Cove Scholarship Program
The company established a scholarship program to assist employees' children who plan to pursue post-secondary education at vocational and university programs. Multiple $1,000 scholarships are offered annually. Awards are renewable up to three years on the basis of satisfactory academic performance and continued parental employment.
Sub -Zero Group, Inc. does not unlawfully discriminate against its employees or applicants because of race, color, religion, sex, pregnancy, national origin, age, marital status, disability, genetic information (GINA) or other grounds prohibited by law. These nondiscrimination principles extend to all aspects of the employer-employee relationship, to the full extent that the law requires, including recruitment, hiring, promotions, training, transfer, compensation, discipline, layoff, recall and termination.