Our people would like a few words with you
Will you like working with us? We think so. We're excited about what we've done over the years, and what we've got planned for the future. But don't take our word for it: listen to what our employees have to say about the jobs, the people, the spirit of Sub-Zero, Wolf, et Cove.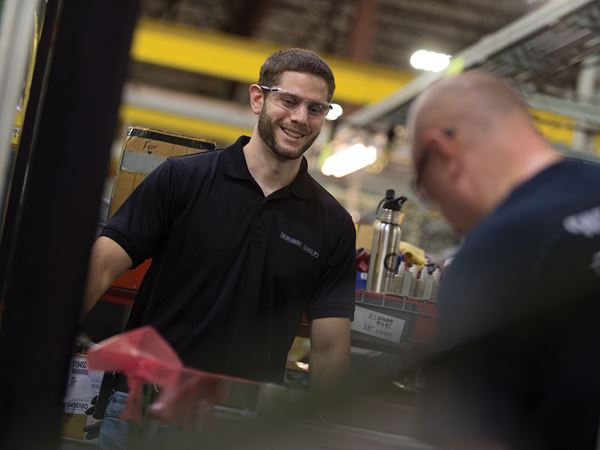 LIKE HAVING A SECOND FAMILY
I decided to work for Sub-Zero, Wolf, et Cove after my initial nine month co-op experience. What really sold me on wanting to start my career at Wolf was the people; the assemblers, my peers, and all the way up the ladder it really was a culture I enjoyed. I felt like I had found a niche working at Wolf, coming from a blue collar background I really enjoy being challenged and pushed to find new, better, and safer ways to accomplish the ultimate goal of making the world's finest luxury appliances. Working at Wolf is almost like having a second family, we look out for each other, get our work done, and enjoy our time together.
Jacob Rindy, Former Co-op, Production Supervisor since 2015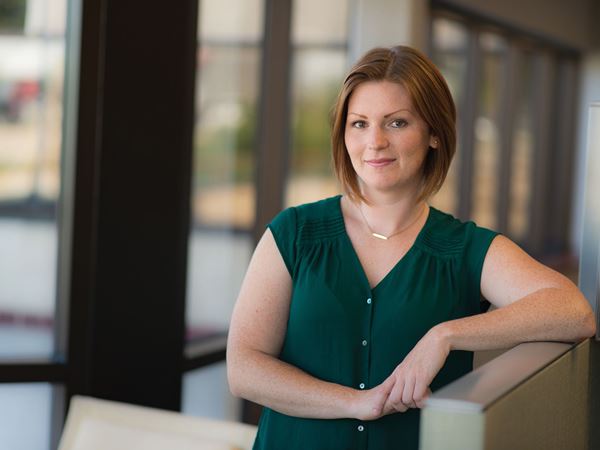 I'm surrounded by passionate people
Working on these brands is a dream realized. Sub-Zero, Wolf, et Cove represent beautiful, powerful category leaders that live up to their legacies. The company's history is unique. Founded right here in Madison, family-owned and built from the ground up over more than 70 years, it's a gem and a rarity. But my favorite piece of Sub-Zero, Wolf, et Cove is the people. To be surrounded by passionate people who take pride in doing great work is invigorating and contagious.
Sarah Prange, Marketing – Brand Communications, started in 2013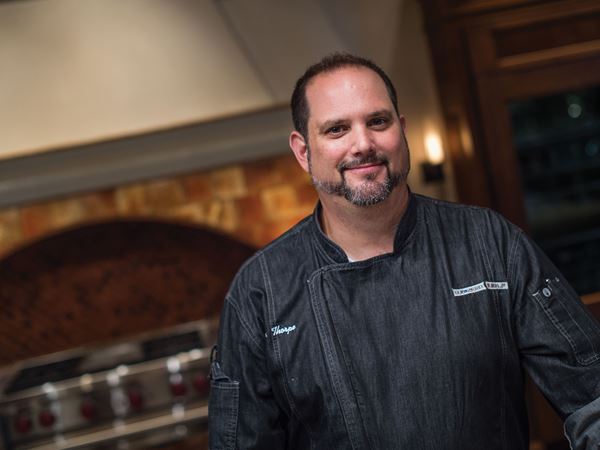 I get to fulfill my passion
As a Corporate Chef at Sub-Zero, Wolf, et Cove, I have the best of both worlds. I get to fulfill my passion for cooking while using some of the most innovative and impeccably designed cooking equipment in the world. My team in the kitchen is often the first to use many of our products, and their opinions are highly valued. We feel like we are part of a big family that allows us the freedom to create food that is deliciously designed to showcase our products.
Justin Thorpe, Corporate Chef, started in 2006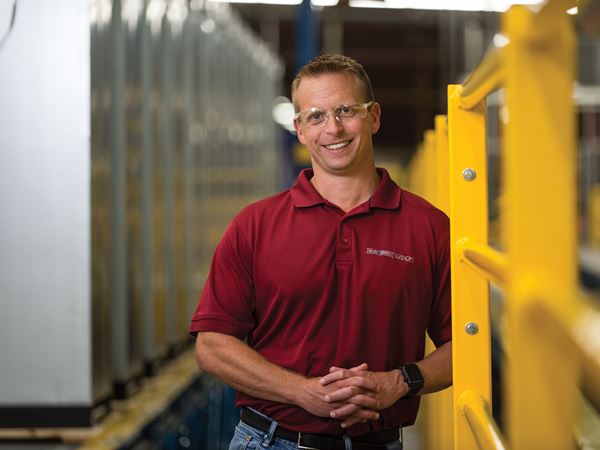 CONTINUOUS CHALLENGE IS WHAT MAKES WORKING HERE FUN
Every few years it seems, I'm put in a position where I can learn something new and different, and I'm given the autonomy to get the job done on my own—but there is also enough structure to ensure success. Working on the PRO 48 refrigeration line from the design introduction through the production launch I learned about everything, from managing people to our internal systems... it was an invaluable opportunity for me.
Matt Mikulak, Lead Production Supervisor, started in 2000
Sub -Zero Group, Inc. does not unlawfully discriminate against its employees or applicants because of race, color, religion, sex, pregnancy, national origin, age, marital status, disability, genetic information (GINA) or other grounds prohibited by law. These nondiscrimination principles extend to all aspects of the employer-employee relationship, to the full extent that the law requires, including recruitment, hiring, promotions, training, transfer, compensation, discipline, layoff, recall and termination.