Built-In Ovens

Experience remarkable flavour development and consistently delicious results with Wolf Built-In Ovens. State-of-the-art convection systems and chef-tested modes—including effortless Gourmet Mode—take the guesswork out of cooking and baking. Wolf Convection Ovens, Convection Steam Ovens, and Convection Speed Ovens feature intuitive controls and consistent temperatures to help you bake, roast, and broil with confidence. In short, these ovens take care of all the details, so you can enjoy the time spent cooking and every delicious bite.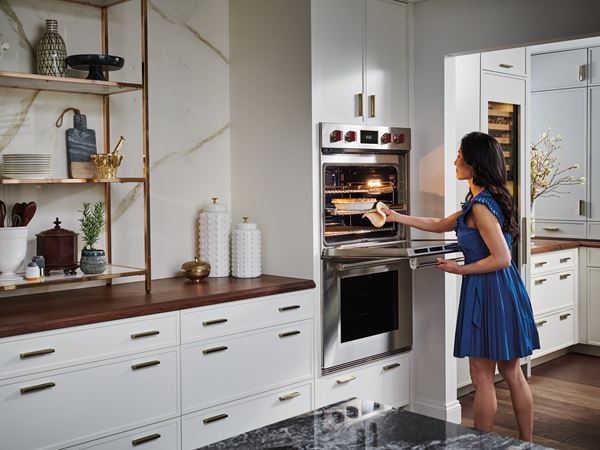 M SERIES OVENS
There have never been ovens like these. The high-performance heirs to our pioneering L series, the M Series combines four striking new looks and advanced Dual VertiFlow™ convection for the most consistently delicious cooking results yet. Ten touchscreen modes let you roast, bake, and broil with ease, while Gourmet Mode has a menu of nearly 50 presets for effortless preparation of virtually any dish.
E SERIES OVENS
Featuring enhanced cooking performance inside, and streamlined aesthetics on the outside, E Series Built-In Ovens are the impressive products of Wolf's celebrated engineering and design. Their advanced dual convection system and chef-tested modes—including effortless Gourmet Mode—ensure guesswork-free cooking and predictably delicious results. With refined, clean lines, the oven's two distinct aesthetics integrate seamlessly in kitchens of diverse styles.
CONVECTION STEAM OVENS
They may be the world's most versatile ovens. Choose the cooking mode that is ideal for your dish. The oven's unique digital technology senses the amount, size, and shape of the food, and automatically adjusts to cook it to perfection. Bake boulangerie-level bread, cook the juiciest roast you can imagine, steam vegetables to retain more nutrients—even bring leftovers back to moist, flavourful life.
Speed Ovens
The best of two ovens. A speed oven combines the power, speed, and smaller size of a microwave oven with the efficient heat distribution and browning capabilities of a convection oven and broiler. With the assistance of preset modes, you can use the two functions separately, such as popping popcorn with the microwave function or baking cakes with the convection oven function, or in tandem. Used together, the functions help reduce overall cooking times.
Wolf Built-in Ovens with The Conversational Chef
Explore the best features of Wolf's lineup of built-in electric ovens and convection steam ovens by visiting our video gallery.
Feed a crowd and still enjoy the party
Wolf's Chef Coleman prepares a leg of lamb, mac and cheese, roasted potatoes, vegetables and mixed berry crisp all at the same time—and with the most delicious results. Enjoy a glass of wine while dual convection takes care of dinner.
Convection + Steam = Amazing!
Skeptical about our enthusiasm for the Wolf convection steam oven? Just watch as Chef Coleman prepares one delicious dish after another while explaining how the oven can cook with steam only, convection only, or a combination of the two. The world's most versatile oven—case closed.
Ebooks available for download
With our Convection Steam Oven and M Series Oven ebooks, you'll get the tips and techniques you need to master these cutting-edge Wolf ovens—along with dozens of delicious recipes.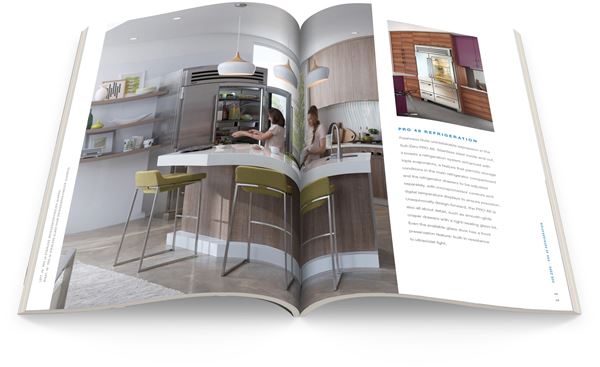 Request a brochure
Dozens of pages of inspiring photos, product features and more in print and online. Discover a world of beautiful, high-performance and top-quality products for your dream kitchen with this free guide from Sub-Zero, Wolf, and Cove.
Receive a printed brochure