Apple Almond Breakfast Cake
Packed with fresh apples and topped with sliced almonds, this cake can be served as a satisfying breakfast treat or dessert.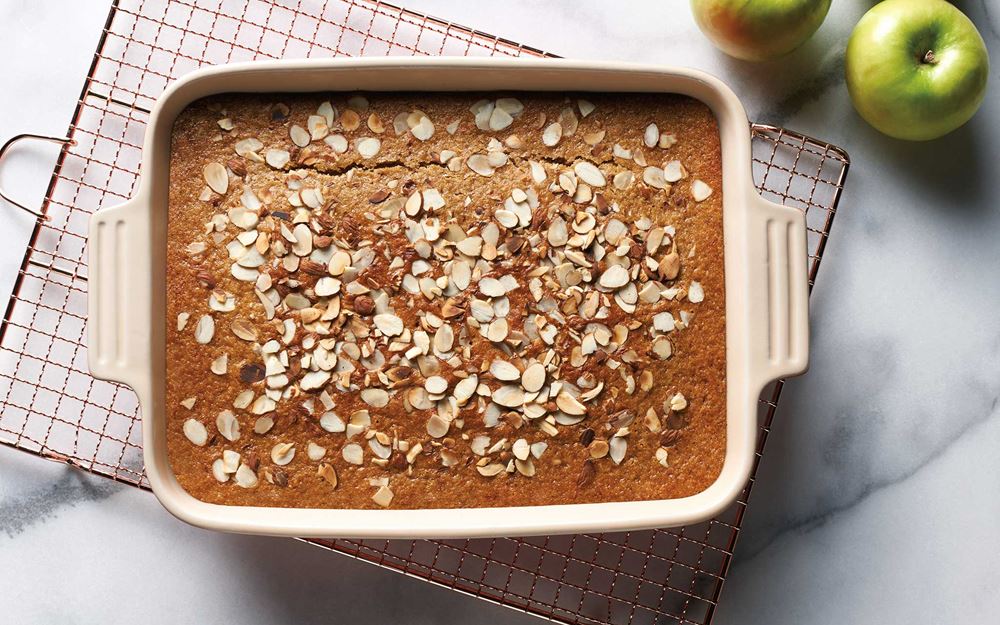 Before You Start
Preheat the oven to Bake 350°F. Grease the bottom and sides of a 9-by-13-inch baking pan with the softened butter. Set aside.
Preparation Method
Add 1 cup almonds and rolled oats to the blender. Select Manual/Lo and press start. Gradually increase the speed to Speed 8 and blend until almonds and oats are finely ground, about 20 seconds. Transfer the mixture to a large bowl. Add flour, brown sugar, baking powder, cinnamon, salt and baking soda. Whisk to combine. Set aside.
Add oil, sour cream and apples to the blender in the order listed. Select Manual/Speed 5 and pulse until smooth. Add eggs and vanilla and pulse to combine. Transfer dry ingredients to blender and pulse just until combined. Pour batter into buttered baking dish. Sprinkle remaining ½ cup sliced almonds evenly on top of batter.
Bake until tester inserted into the center comes out clean, about 35 minutes.