Caramel Squares
A great dessert to serve for the holidays, these caramel squares are simple and quick to make. These bars also freeze wonderfully and can simply be thawed when needed, so you can make them ahead of time at your leisure.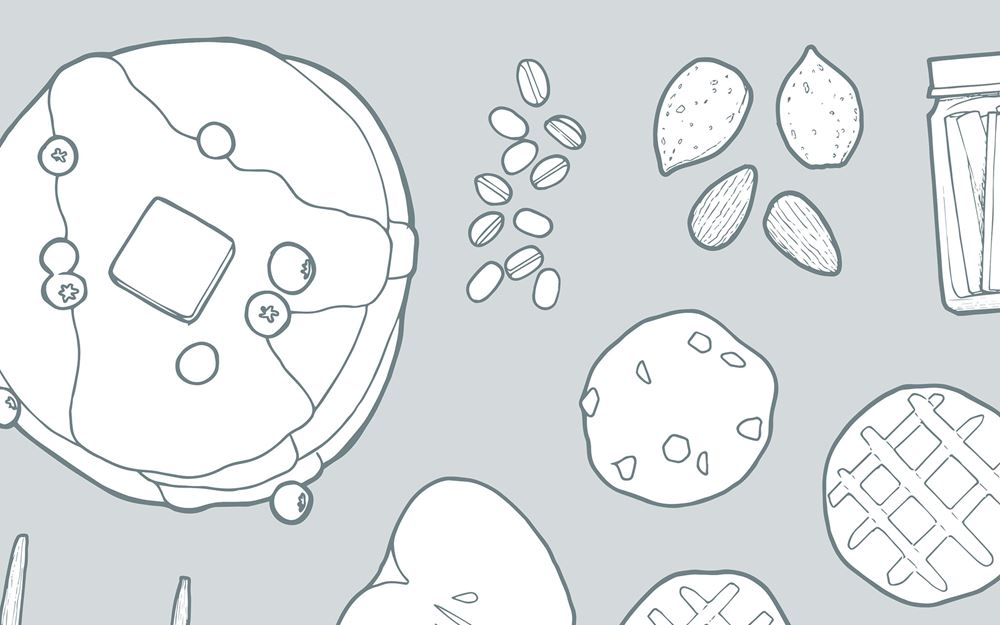 Before You Start
Be sure to unwrap all the individual caramels before starting the recipe.
Preparation Method
In a medium bowl, combine 1 cup flour, salt, baking soda, oatmeal and brown sugar. Cut in the ½ cup of margarine until crumbly. Remove 1 cup of this mixture and reserve for use later. Press the remaining mixture into an ungreased 9 x 13 inch pan. Place the 9 x 13 inch pan on the wire rack in the oven on position 2. Turn the oven on by selecting the Convection Mode set to 340 °F. Bake 8 to 10 minutes, or until just bubbly. When done, remove from the oven and place on a cooling rack. In a small saucepan, combine the caramels and milk. Melt over low heat. When melted mix in 2 tablespoons of flour. Spread carefully over the crust. Sprinkle the chocolate chips and reserved crumb mixture evenly over the pan. Return the pan to the oven and bake until lightly browned, approximately 12 minutes. The bars are easiest to cut when cool.
Products Used in this Recipe