Grilled Vegetables with Garlic Aioli
Seek out whatever is fresh and in-season at your local farmers' market, such as summer squash, zucchini, eggplant, scallions, cippolini onions, and tomatoes. Then, take your crudité platter to a whole new level by lightly charring the vegetables.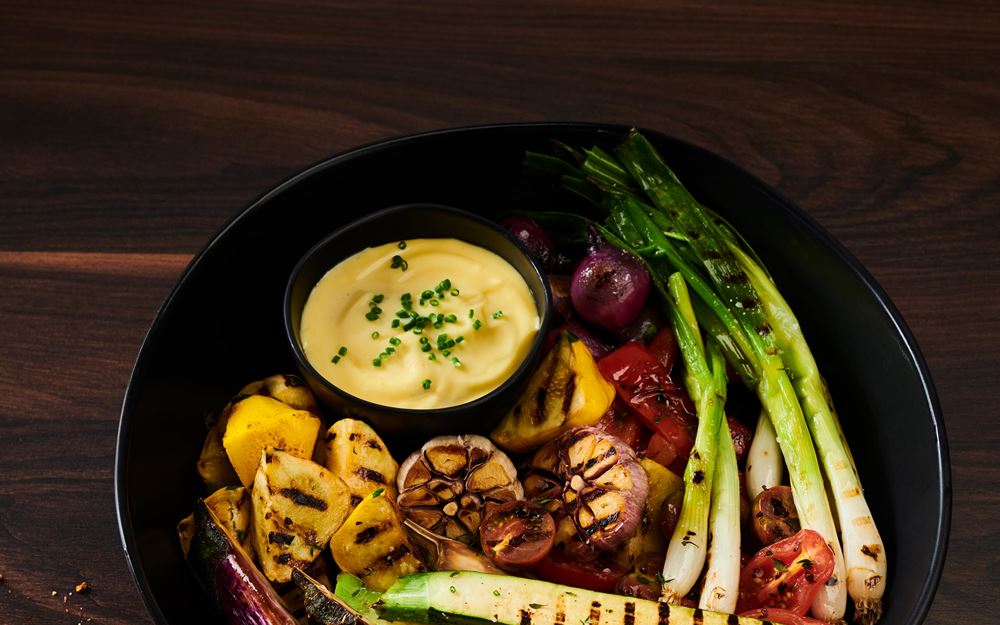 Preparation Method
To Make Aoili
Smash garlic cloves into a paste using the side of a large, heavy knife.
Whisk together yolk, lemon juice, and mustard in a small bowl. Combine oils. In small increments, add oils to the yolk mixture. Whisk constantly until all the oil is incorporated and the mixture is emulsified.
Whisk in garlic paste and season with salt and pepper. If aioli is too thick, whisk in a couple drops of water. Chill, covered, until ready to use.
To Grill Vegetables
Set the charbroiler to high heat and allow to preheat for 5 minutes.
Toss the vegetables with olive oil, salt, and pepper.
Grill a few pieces at a time, cooking until just charred but still retaining a bite. Serve alongside garlic aioli.
Products Used in this Recipe