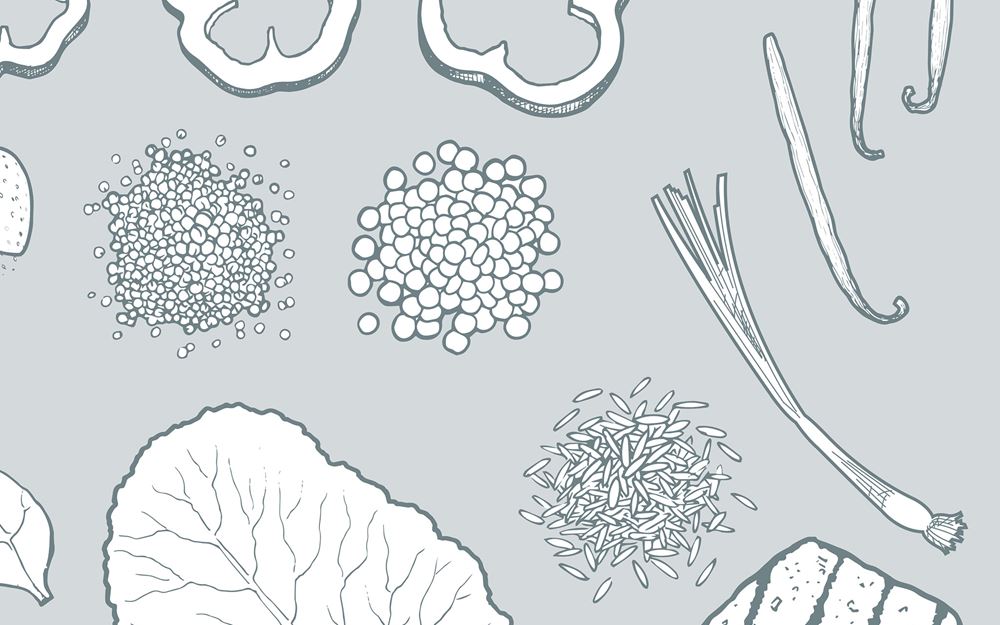 Preparation Method
Line baking sheet with waxed paper. Whisk mayonnaise, onions, yolks, juice, herbs, mustard, lemon peel and pepper in large bowl. Mix in crabmeat and 1 cup panko, breaking up crabmeat slightly. Let stand 10 minutes. Spread remaining panko on rimmed baking sheet. Form crab mixture into sixteen 2-inch diameter patties, using about 1/4 cup for each. Press both sides of patties into panko. Transfer patties to waxed-paper-lined baking sheet. Cover and place in Sub-Zero refrigerator for at least 1 hour, but no longer than 1 day.

To Cook:
In each of 2 large skillets over medium-high heat on Wolf rangetop, melt 1 tablespoon butter with 1 tablespoon oil. Add crab cakes to skillets and cook 3 minutes or until golden. Turn cakes over and cook another 3 to 4 minutes, adding more butter and oil as needed. Continue to cook until cakes are heated through.

To Serve:
In medium bowl, gently toss salad mix and 1/2 cup vinaigrette. Arrange crab cakes on platter. Garnish with herb sprigs, drizzle with some of remaining vinaigrette, and serve with salad. Garnish with lemon wedges.

* 1 1/2 teaspoons dried herbs can be substituted for 4 teaspoons fresh herbs.
**Available in the Asian foods section of supermarkets and at Asian markets.