King Crab and Gulf Shrimp Stack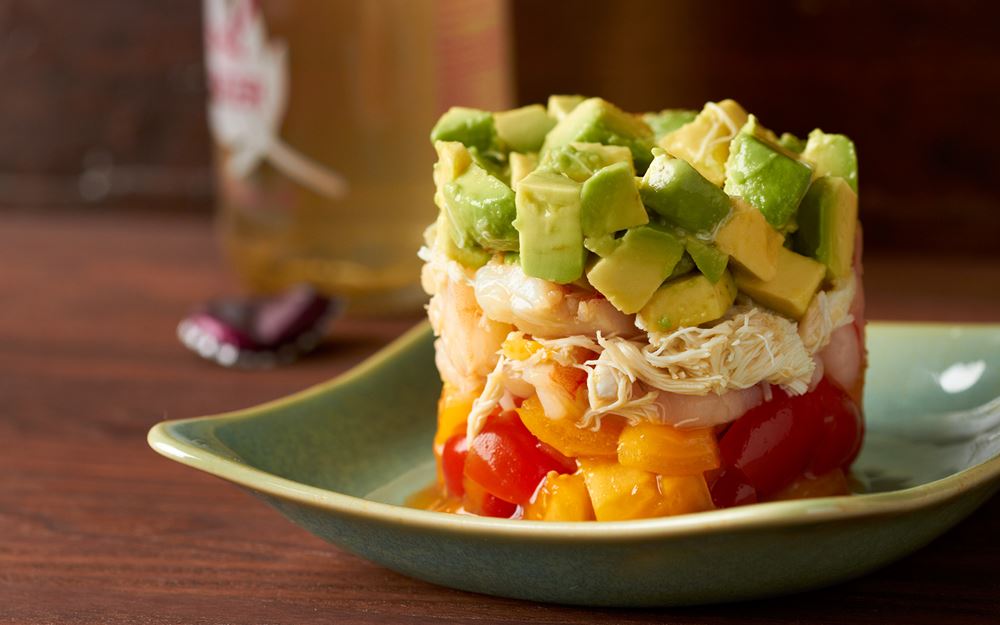 Preparation Method
To Grill Shrimp:
Preheat Wolf charbroiler or Wolf outdoor grill for 15 minutes. Drizzle 1/4 pound shrimp with canola oil. Season with salt and pepper. Grill for 1 to 2 minutes on each side. Remove and set aside.

To Steam Shrimp:
Pour 10 cups (2.4L) water in the basin of the Wolf steamer. Add lemon, garlic, white wine and mixed herbs to the water. Heat to 200°F, covered with steamer lid. In perforated pan, place remaining 1/4 pound shrimp. Place pan in steamer. Cover with lid and heat for 10 minutes, or until heated through.

Place avocado pieces in six 8-ounce individual ramekins. Dice all shrimp and mix with diced crab. Place on top of avocado, creating a second layer. Place tomatoes on top of seafood mixture creating a third layer. Pack all down tightly.

Place a salad plate upside down over the top of the ramekin. Turn ramekin and plate over at the same time. Gently remove ramekin from salad. Serve chilled with green and red salsa, if desired.