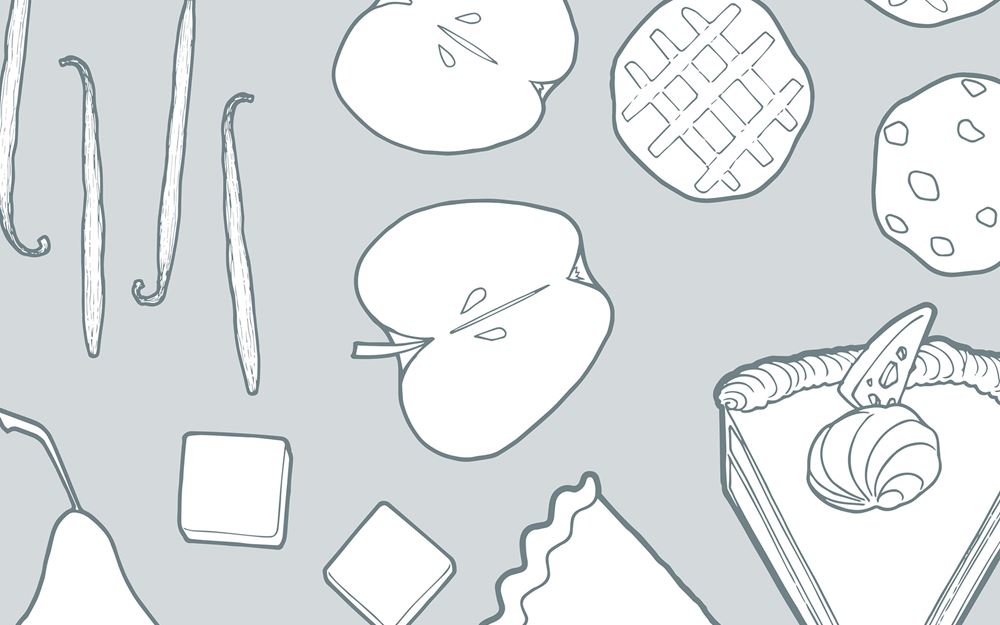 Preparation Method
To Make Crust:
In a 1 1/2-quart bowl, combine 1 cup flour, butter, shortening and salt with the back of a fork.* Gently fold in ice water and form dough into a ball, flatten slightly and wrap in plastic wrap. Place in Sub-Zero refrigerator for at least an hour.

To Make Streusel:
Combine brown sugar, flour, butter and chopped pecans in a small bowl and using fingers, "rub" the butter into the dry ingredients.* Set aside.

To Make Filling:
In 6-quart saucepot on Wolf cooktop over high heat, bring 4 quarts water to a rapid boil. With the tip of a paring knife, score the skin of each peach in half. Plunge peaches, 3 at a time, in boiling water for 1 minute. Remove them to a bowl of ice water. When cool, peel peaches, remove pits and slice into eighths. In 2-quart bowl, mix peaches, sugar, flour and lemon juice. Toss to combine.

Preheat Wolf oven on CONVECTION BAKE at 350°F. Roll crust dough out on a lightly floured surface with rolling pin. Place 9" deep dish pie dish, upside down, in center of rolled dough. Roll crust so it is 2 inches larger than pie dish. Arrange dough in dish and crimp edges. Add filling in crust and sprinkle with streusel. Place pie in middle of preheated oven on Rack 4. Bake for 50 to 60 minutes until streusel is light brown and peach juices are bubbling around the sides of the pie. Remove from oven and allow to cool 1 hour. Serve with Peche De Vigne Custard Sauce.

* These ingredients can be combined in the food processor. Pulse the ingredients repeatedly until barely combined. Continue with recipe as stated above.