Peanut Butter Chocolate Chip Cookies
Who can say no to peanut butter and chocolate? And the addition of oatmeal provides an extra layer of flavor and texture to this already delectable treat.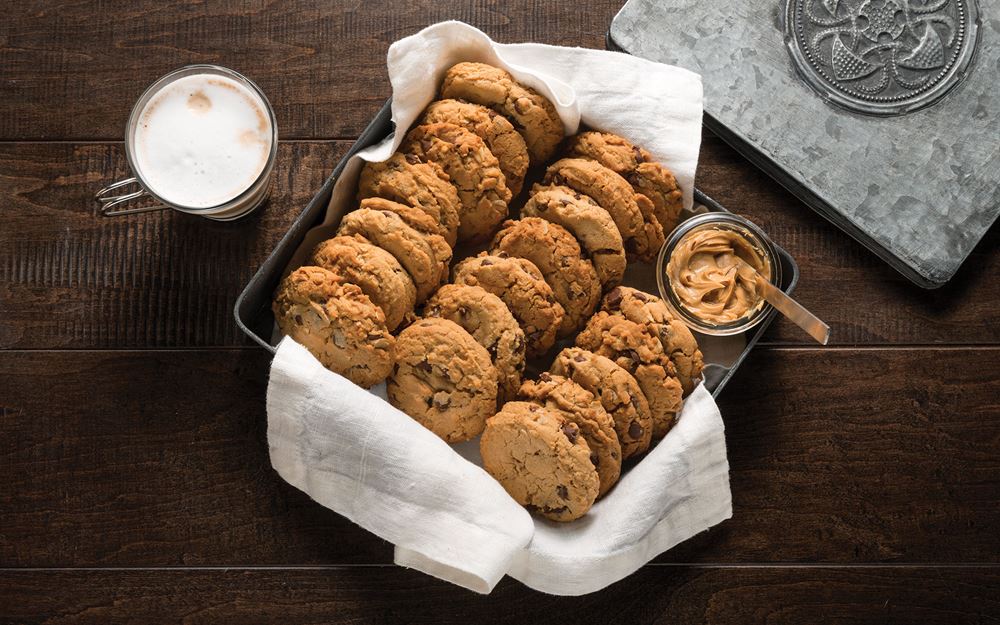 Preparation Method
1. Preheat the oven to 325°F on Convection Mode with racks set on positions 2, 4 and 6.
2. In a medium bowl, sift together the all-purpose flour, baking soda and kosher salt.
3. In the bowl of a stand mixer, cream together the butter and sugars on medium speed for 2 minutes until light in color and fluffy.
4. Add in the peanut butter and vanilla mixing to combine on medium speed scraping the bowl as needed until well combined.
5. Add in the egg and mix until well blended.
6. Add the sifted dry ingredients and mix on low speed just until the flour is no longer visible.
7. Mix in the oats and chocolate chips until evenly distributed.
8. Drop rounded tablespoons of dough — or use a 1 to 1¼-inch cookie scoop — onto parchment lined cookie sheets at least 2-inches apart.
9. Press down slightly with your fingers or a floured fork so the cookie is about ½-inch thick.
10. Bake for approximately 10 minutes or until edges start to brown.
11. Remove from oven and cool on cookie sheets for 5 minutes.
12. After 5 minutes, slide the parchment paper and cookies off the pan and transfer to wire racks to cool completely.
Products Used in this Recipe