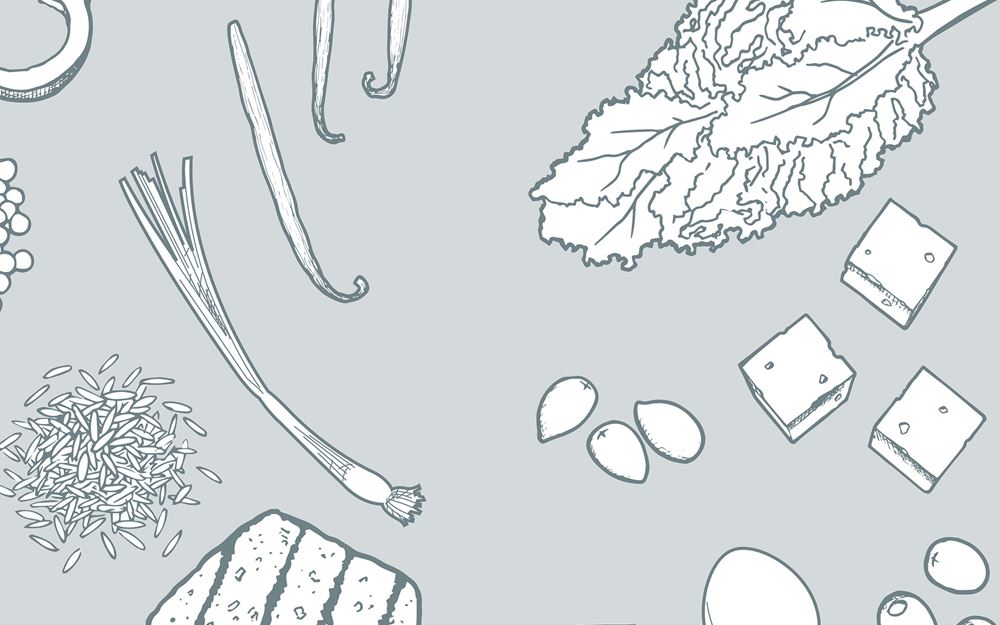 Preparation Method
To Make Dough:
Mix 1 tablespoon (15 g) sugar and yeast in water. Let stand 10 minutes or until foamy. Combine flour, salt and oil in 14-cup food processor bowl. Start food processor running and slowly pour yeast mixture into food processor bowl. Process until dough forms. Allow processor to knead dough for 45 seconds. Remove dough from bowl and place in glass bowl. Pour 10 cups (2.4 L) water into the steamer basin. Preheat the Wolf steamer module at 140°F (60°C). Place bowl on perforated insert pan in steamer. Let rise for 30 minutes to 1 hour or until doubled in bulk. Turn out onto a floured surface. Cover with a cloth and let stand 3 to 5 minutes.

To Make Filling:
While dough is rising, heat wok on high for approximately 5 minutes, or until hot. Add sesame oil. Add pork and cook 1 to 2 minutes, breaking up meat as it cooks. Add slaw and onions; continue to cook for 3 to 4 minutes or until pork is no longer pink. Combine soy sauce, cornstarch and ginger and mix into meat mixture. Continue to cook in wok until all liquid is absorbed. Let cool completely.

To Make Buns:
Divide dough into 18 pieces and shape into balls. Allow dough to relax for approximately 15 minutes, then roll each into a 4" (102) diameter circle on floured surface. Place approximately 2 tablespoons (30 g) filling in center of each ball. Pleat edges of circle, lifting sides over filling and twist together at the top. Repeat with remaining dough and filling. Arrange 9 buns on greased perforated insert pan, leaving 1" (25) between each bun. Repeat with remaining buns, placing them under a damp cloth. Heat the steamer module at HIGH, covered with the glass lid. After reaching temperature, carefully place insert pan in steamer. Cover with the glass lid. Steam 12–14 minutes or until dough is done. Remove from insert pan and repeat with remaining buns. Serve hot.