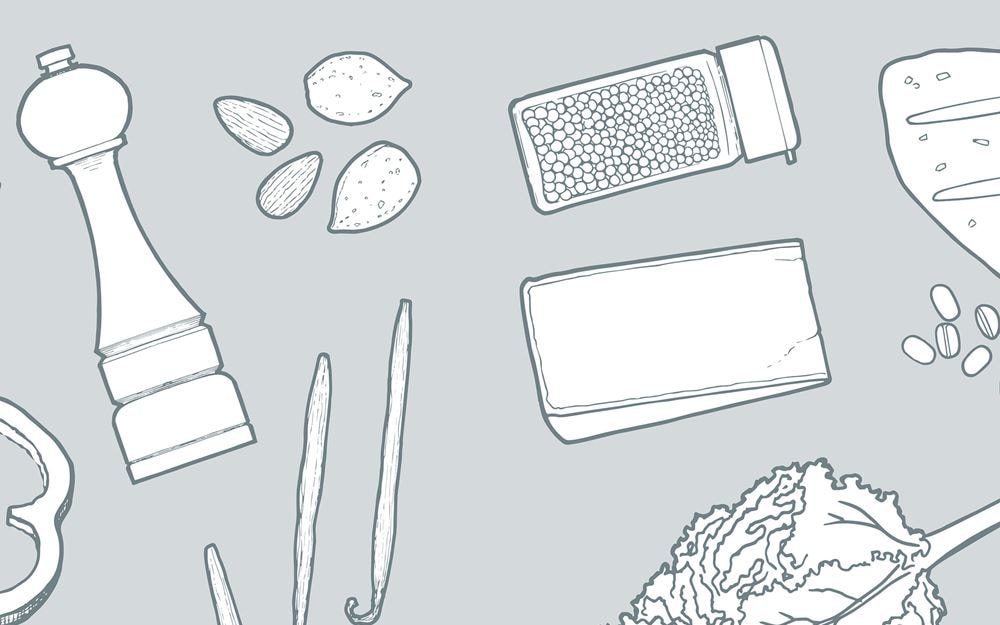 Preparation Method
Preparation:
In large bowl, combine yeast and sugar in warm water. Allow to stand or proof for about 10 minutes, until foamy. Whisk in semolina flour and 3/4 cup bread flour. Set aside, loosely covered, for 1 hour. Add remaining flour, salt and pepper. Knead dough about 10 minutes or until soft dough is formed, adding additional flour as needed. Place in a large greased bowl and cover tightly with plastic wrap. Place in Sub-Zero refrigerator overnight. The dough will keep for about two days.

Baking:
Position bakestone rack and bakestone in Wolf oven in rack position 1 (lowest position). Preheat oven in BAKESTONE at 500°F (260°C). Allow about 35 minutes for oven to preheat. Punch dough down. Roll dough into 12-inch circle on lightly floured surface. Place dough on cornmeal covered pizza peel*. Top with desired pizza toppings. Bake 8 to 12 minutes, or until cheese is browned. A thicker crust will take longer to bake.

*Dough may be divided in half for thinner crusted pizzas.