Gas Cooktops

Professional and home chefs alike love the incredible control of Wolf gas cooktops, with their patented, dual-stacked sealed gas burners. The upper flame ports deliver maximum heat for restaurant-quality sears and faster boils, while the lower ports turn down to just a breath of steady flame for delicate simmers and melts. Sear, sauté, simmer with the most delicious results.
Dual-stacked burners let you sear and simmer like a pro
High Btus are easy. It's the low end where most gas burners let you down. But the dual-stacked burners found on every Wolf gas cooktop deliver at both the high and low end, as Chef Coleman demonstrates in "Absolute Control from Simmer to Sear." Sauce warms low-and-slow, rice simmers without burning, fresh vegetables sauté crisply and colorfully, and salmon sears on high – all at the same time. You'll feel absolute control – ready to take on any culinary challenge.
Power plus finesse improves results
Look closely at the gas burners on a Wolf dual fuel range or gas range, rangetop or cooktop. They're called dual-stacked, sealed burners. See the two tiers of flame ports on each burner, one above the other? One delivers higher heat; the other comes on for lower heat settings. Turn it way up for high-Btu searing heat. Continue to turn the knob for the merest breath of flame for simmering without boiling and melting without scorching.
And the continuum of control you have in between– it's like nothing you've ever cooked with before.
SEE ALL OPTIONS IN PERSON
Even "test drive" appliances at an official Sub-Zero, Wolf, and Cove showroom!
Request an Appointment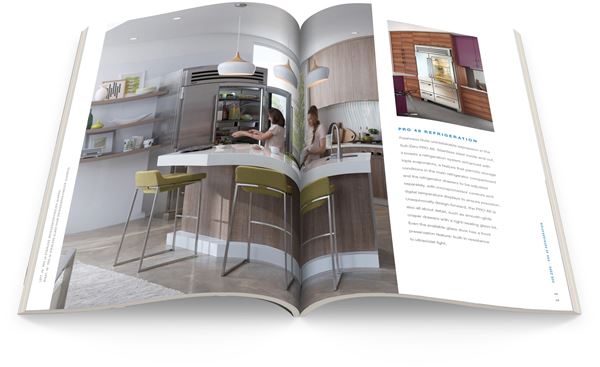 Request a brochure
Dozens of pages of inspiring photos, product features and more in print and online. Discover a world of beautiful, high-performance and top-quality products for your dream kitchen with this free guide from Sub-Zero, Wolf, and Cove.
Receive a printed brochure