Induction Cooktops

Discover the many benefits of induction technology: efficiency, responsiveness, and precision. Induction cooktops generate a magnetic field that induces heat directly in the pan, making the cookware the heat source. The ceramic glass surface stays relatively cool, so spills wipe off easily. Wolf Induction Cooktops give you all the control you need for fine cooking, with lightning-fast high heat and low-end finesse.
Magic? No, magnets.
In induction cooking, electricity flows through a coil to generate a magnetic field under the ceramic glass surface. Once an induction-compatible pan is placed on the cooktop, currents instantly generate heat within the pan. It's a cooking technology of astonishing precision, speed, and efficiency.
Good Looks, Superior Performance
Underneath their sleek contemporary exterior, Wolf Induction Cooktops are pure performance instruments, delivering everything from lightning-fast high temperatures for boils or sears to the most gentle heat for delicate simmers and melts. Save time and energy while enjoying responsive, rewarding cooking.
SEE ALL OPTIONS IN PERSON
Even "test drive" appliances at an official Sub-Zero, Wolf, and Cove showroom!
Request an Appointment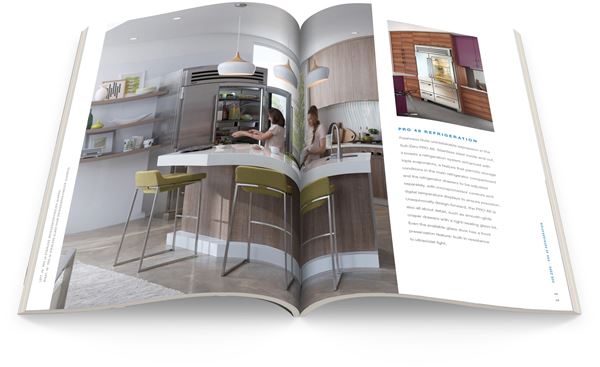 Request a brochure
Dozens of pages of inspiring photos, product features and more in print and online. Discover a world of beautiful, high-performance and top-quality products for your dream kitchen with this free guide from Sub-Zero, Wolf, and Cove.
Receive a printed brochure