36" Transitional Induction Cooktop
CI36560T/S
WOLF'S MOST EFFICIENT HEAT DELIVERY SYSTEM
Discover the advantages of induction. Wolf's induction cooktops combine superior power, speed, and efficiency with sleek design and intuitive controls. By supplying energy directly to the cookware, induction delivers an instantaneous response and more consistent and precise heat than gas or electric. Power settings with half-increment adjustments offer a wide range of exact temperatures. Boost Mode produces rapid heat for lightning-fast boil times, while sensors regulate low heat to simmer, melt, and warm without scorching. The bridge function combines zones to accommodate larger cookware and griddles.
Wolf's sophisticated induction technology is hidden beneath a sleek black glass surface that resists scratching, staining, impact, and heat. Since splatters and spills don't burn onto the countertop, they wipe off easily. Available in a variety of sizes and styles, including Transitional and Contemporary, there's a Wolf Induction Cooktop to meet the needs of any space. less
Product Features
Rigorously tested to ensure dependability

Each and every Wolf appliance is rigorously stress-tested to perform for over twenty years of daily use and is backed by the strongest warranty in the industry.

Worry-Free Warranty

Wolf offers an industry-leading full two-year warranty on appliances, along with a limited five-year warranty.

Efficient Transfer of Heat

Clearly marked graphics help properly center cookware on the heating element. Because heat is transferred directly to the pot or pan, there is no wasted energy in induction cooking.

FLEXIBLE COOKING SURFACE

Bridge two cooking zones into one larger surface for induction-capable griddles, open roasters, and fish poachers. Independent cooking zone timers provide additional control and flexibility when making a variety of dishes at once. 

AUTOMATIC LOCK FEATURE

For increased safety, cooktop controls automatically lock when not in use.
Exceptional customer support

Whether you're shopping for appliances or have questions about those you already own, the Sub-Zero, Wolf, and Cove Customer Care team has a reputation for service that's as exceptional as its products.

CONSISTENT, PRECISE, AND NEARLY INSTANTANEOUS TEMPERATURE RESPONSE

Achieve the perfect cooking temperature from 17 settings with half increment power adjustments and a Boost Mode to boil 40% faster. Sensors regulate consistent low heat for simmering, melting, and warming without scorching.

INTUITIVE, FULL-COLOR LCD TOUCHSCREEN

User-friendly controls make it easy to set and adjust temperatures.

INCREASED COOKTOP CONTROL

The pause feature suspends the cooktop and all timers for up to 10 minutes. Two quick taps turn off an individual cooking zone instantly, or you can power off the entire cooktop surface with one tap.
Specifications and Downloads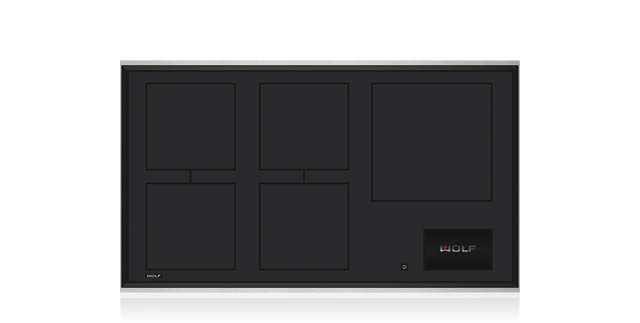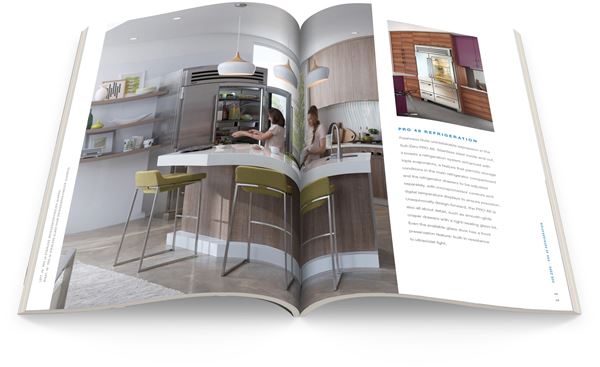 Request a brochure
Dozens of pages of inspiring photos, product features and more in print and online. Discover a world of beautiful, high-performance and top-quality products for your dream kitchen with this free guide from Sub-Zero, Wolf, and Cove.
Receive a printed brochure
Award-Winning Design Professionals
Partnering with a design professional to create your new kitchen will ensure that the end result matches your vision and suits your lifestyle. See below for a listing of award-winning design professionals in your area.
Fitchburg, WI (53711) Change Location
Deep River Partners - Milwaukee

de Giulio kitchen design, inc.

KDC 2017-18
KDC 2015-16
KDC 2013-14
KDC 2010-12

Snaidero - Chicago

KDC 2013-14
Located at specific dealers near you, the Living Kitchen features Sub-Zero, Wolf, and Cove appliances in real kitchen settings and more resources for selecting the right products for your dream kitchen. Look inside a Living Kitchen.