15" Transitional Electric Cooktop
CE152TF/S
ELECTRIC? HIGH PERFORMANCE? BELIEVE IT!
Safe, efficient, easy to clean. You know the advantages of an electric cooktop. The Wolf 15" electric cooktop adds another: exhilarating cooking power and precision, made possible by an advanced high-frequency pulsation technology. You'll enjoy restaurant-quality sears and fast boils at the high end, along with a low-end finesse many gas cooktops might envy.
The large element features True Simmer, a setting that holds sauces and stews below the boiling point. The smaller element has an even lower, one-touch Melt setting for delicate foods like fine chocolate. The large dual element allows greater flexibility in pan sizes and dish preparation. And best of all, the 15" electric cooktop is just one of eight Wolf modules that bring specialty cooking into your kitchen. less
Product Features
Rigorously tested to ensure dependability

Each and every Wolf appliance is rigorously stress-tested to perform for over twenty years of daily use and is backed by the strongest warranty in the industry.

True simmer setting

Provides the consistent low heat you need for extended, even all-day simmering of soups and sauces and for confident preparation of more delicate dishes.

High-frequency pulsation technology

This advanced technology creates superior cooktop performance and control, at both the high and low end.

Accommodates different pan sizes

Two elements with three zones allow greater flexibility in pan sizes and dish preparation.

Important safety features

Hot surface indicator illuminates as a safety reminder and can remain on, even after the cooktop controls are turned off. A temperature limiter also ensures that safe operating temperature of ceramic glass surface is never exceeded. Use the universal OFF button to turn all elements off at once.


Create a Custom Cooking Array

Integrated design and slim 15" width lets you use it à la carte with other modules for a custom cooking array. Wolf modules have a streamlined control layout and frame – to seamlessly pair with one another.


Exceptional customer support

Whether you're shopping for appliances or have questions about those you already own, the Sub-Zero, Wolf, and Cove Customer Care team has a reputation for service that's as exceptional as its products.

Exclusive melt setting

Super-low, one-touch Melt setting allows you to melt even fine chocolate and other delicate foods without scorching.

Automatic timer up to 99 minutes

May be set in one-minute increments up to 99 minutes, and chimes when the timer reaches zero, to remind you that your food is ready.

Convenient controls

Illuminated white LED sliding touch control panel is crisp and easy to read. Lock feature prevents unwanted use of cooktop.

Black ceramic glass surface

Sleek black diamond glass surface is resistant to scratching, staining, impact and heat, as well as easy to clean. Translucent surface allows you to see the glow of hot elements, for safer use.

Specifications and Downloads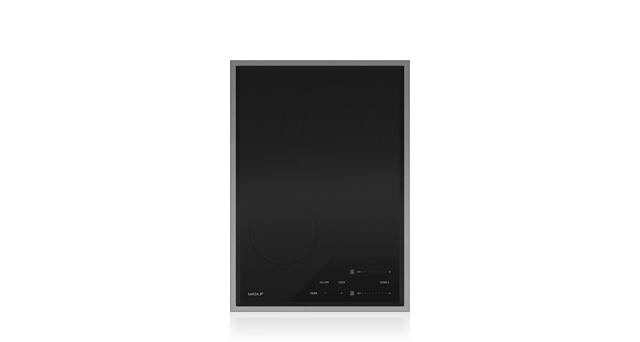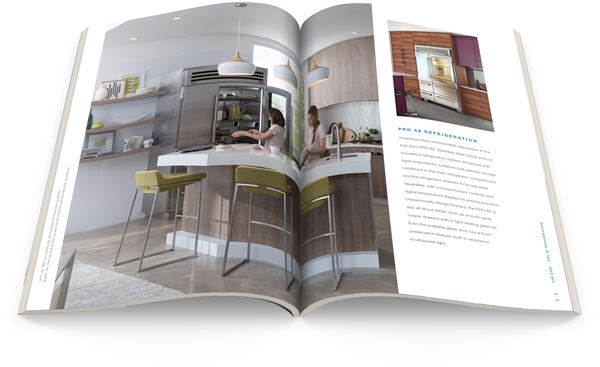 Request a brochure
Dozens of pages of inspiring photos, product features and more in print and online. Discover a world of beautiful, high-performance and top-quality products for your dream kitchen with this free guide from Sub-Zero, Wolf, and Cove.
Receive a printed brochure
Award-Winning Design Professionals
Partnering with a design professional to create your new kitchen will ensure that the end result matches your vision and suits your lifestyle. See below for a listing of award-winning design professionals in your area.
Fitchburg, WI (53711) Change Location
Deep River Partners - Milwaukee

de Giulio kitchen design, inc.

KDC 2017-18
KDC 2015-16
KDC 2013-14
KDC 2010-12
Located at specific dealers near you, the Living Kitchen features Sub-Zero, Wolf, and Cove appliances in real kitchen settings and more resources for selecting the right products for your dream kitchen. Look inside a Living Kitchen.